Diwali 2021: Wanna know which other countries celebrate the festival with high zeal and fervour…Here comes the list of other nations which celebrate Diwali with much enthusiam. Riya Shahi reports…
Diwali or deepavali is the beautiful festival of lights, which symbolizes the spiritual "victory of light over darkness, good over evil, and knowledge over ignorance". Diwali is one of the popular festival celebrated in India every year during the Hindu lunisolar month Kartika (between mid-October and mid-November) and is associated with Lakshmi, goddess of prosperity.
Not only in India but Diwali is being celebrated in several other counties around the globe especially in the parts of Asia and South America with much enthusiasm. If you think that this festival is only limited to India around the Hindu's population, then you are wrong. Many countries having a large no. of Indian population as well as countries where there are very less Indians, celebrates this festival with different rituals.
Let's take a look at countries that celebrates Diwali just like India:
Malaysia
Malaysia where Islam is considered to be the official religion, celebrates Diwali very beautifully and this festival is under the public holiday here. Diwali is popularly known here as 'Hari Diwali' and is celebrated here with much enthusiasm by offering prayers to god together with family, exchanging gifts , sweets and wishes and not with buring crackers, as it is banned here. The festival is worth seeing in the area of Kuala Lumpur where all the celebrations are at outside of the homes of Hindus which give literal feels of India.
Singapore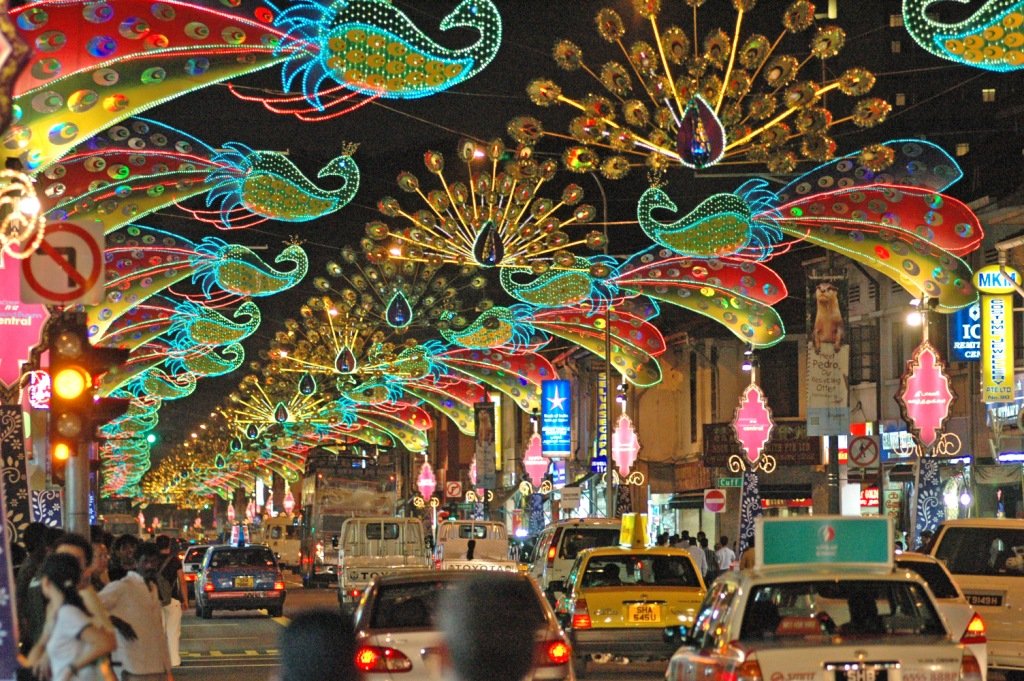 Singapore is the one place which celebrates Diwali just like is it celebrated in India. Celebrating Deepavali as a public holiday this place lights up and the entire place is decorated by lights,colorful flowers and rangolis. Singapore has a favourable Hindu population who celebrates this festival with same rituals, happiness and enthusiasm.
Indonesia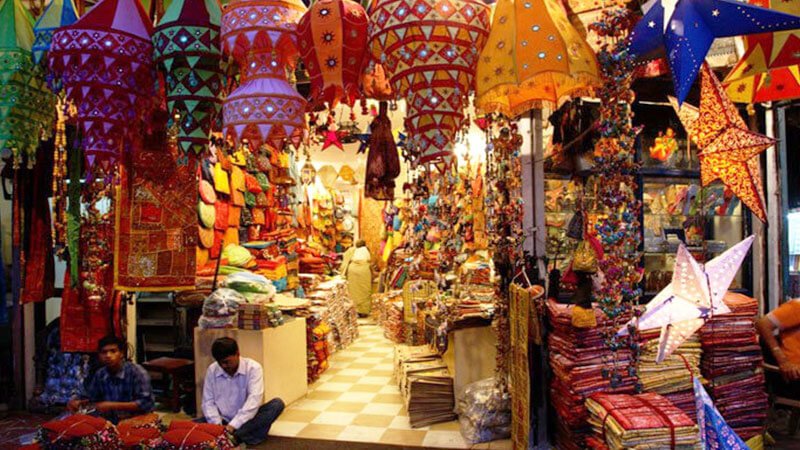 Indonesia also celebrates Diwali and follows the same rituals as India. There is not a fair share of Indian population here but the festival is popular in the area of Bali where people burn crackers, release laterns and perform other rituals of Diwali.
Mauritius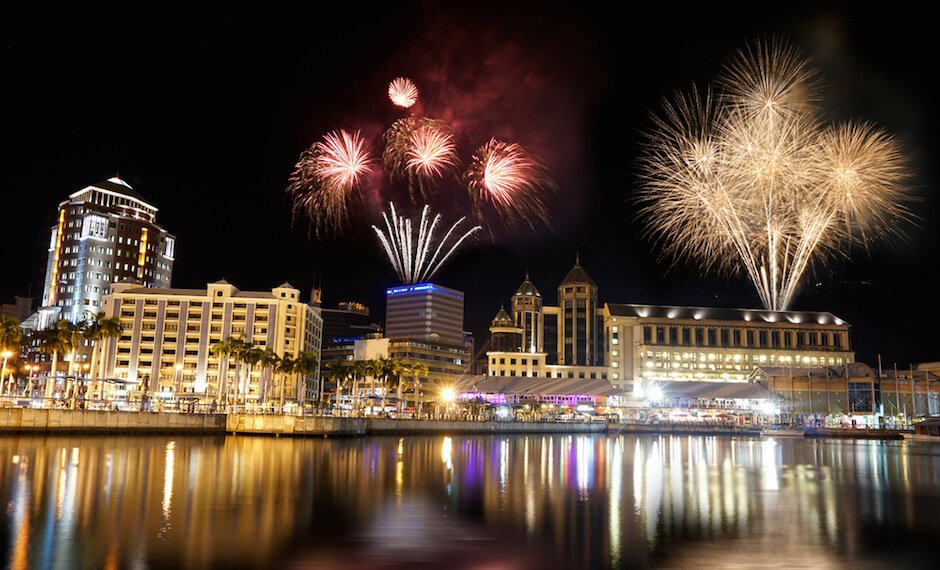 Mauritius is one place with a large Hindu population and Diwali is celebrated almost a week and just like India, Diwali is declared as a public holiday here too. The hidu community along with non-hindus celebrates this festival with much joy and happiness and perform the rituals of Diwali. People here celebrate the festival with their family, lit lamps outside their home and burn crackers to spirit the day.
Fiji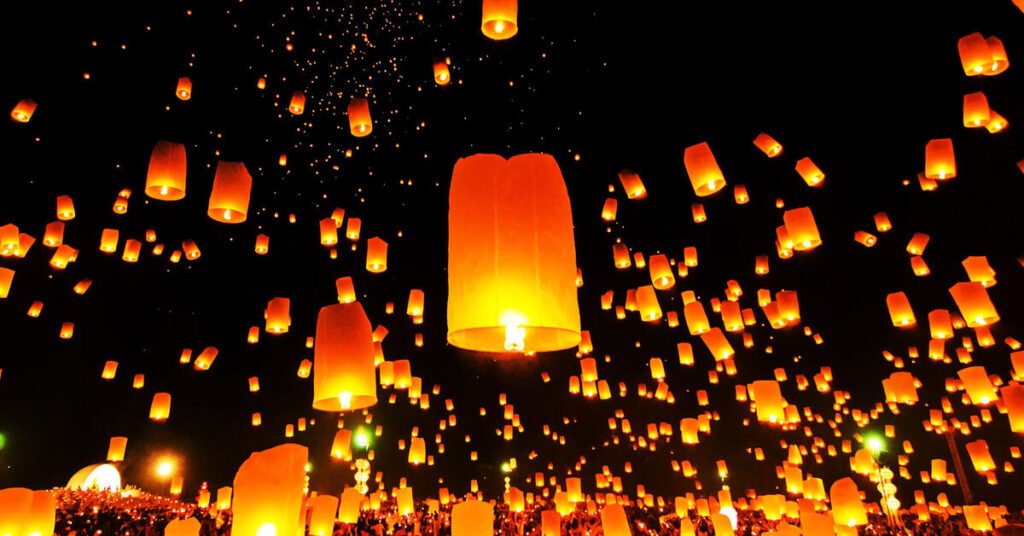 Fiji celebrates Diwali with same passion and zeal as it is celebrated in India. With a hug number of Indian population, Diwali is one of the public holiday here and is celebrated by a large number of people. People by new clothes, sweets and decorate their homes an streets. Parties are organised on large level to celebrate this festival together with a lot or people.
Nepal
Nepal which shares its border with India, and is one of the country with many similar festivals that we celebrate here in India. Nepal has a huge amount of Indian migrated population. Nepal celebrates Diwali as 'Tihar' with same significance. The festival lasts for five days and each day has its own importance. The celebration includes decorating houses with lights, exchanging gifts and offering prayer to goddess Lakshmi. Diwali here is considered as the second biggest festival.
Sri Lanka
Sri Lanka One of our neighbouring country with a huge amount of Indian population and a history behind the origin of the festival, celebrates Diwali with greay excitement and zeal. Diwali is one of the biggest festival here and celebrated with lights and sweets.
Canada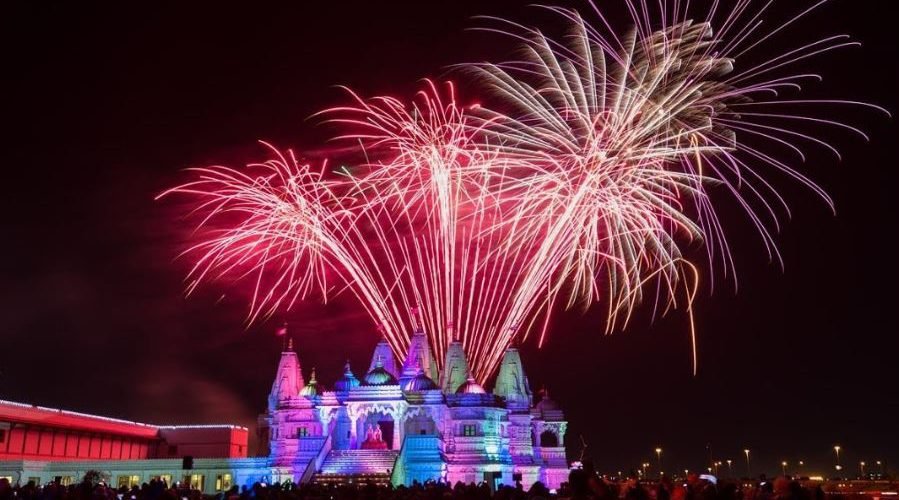 Canada with a huge amount of Indian population and known as 'Mini Punjab' celebrates Diwali with much joy and excitement. Diwali here is not considered as a Public Holiday but is still celebrated in many cities in towns by Indians as well as non- Indians.