The Indian Embassy in The Hague participated in the 9th Embassy Festival on Sep 3, 2022, in the Lange Voorhout in The Hague, Netherlands, by showcasing the best of Indian diverse culture, food, and dance to the Dutch public.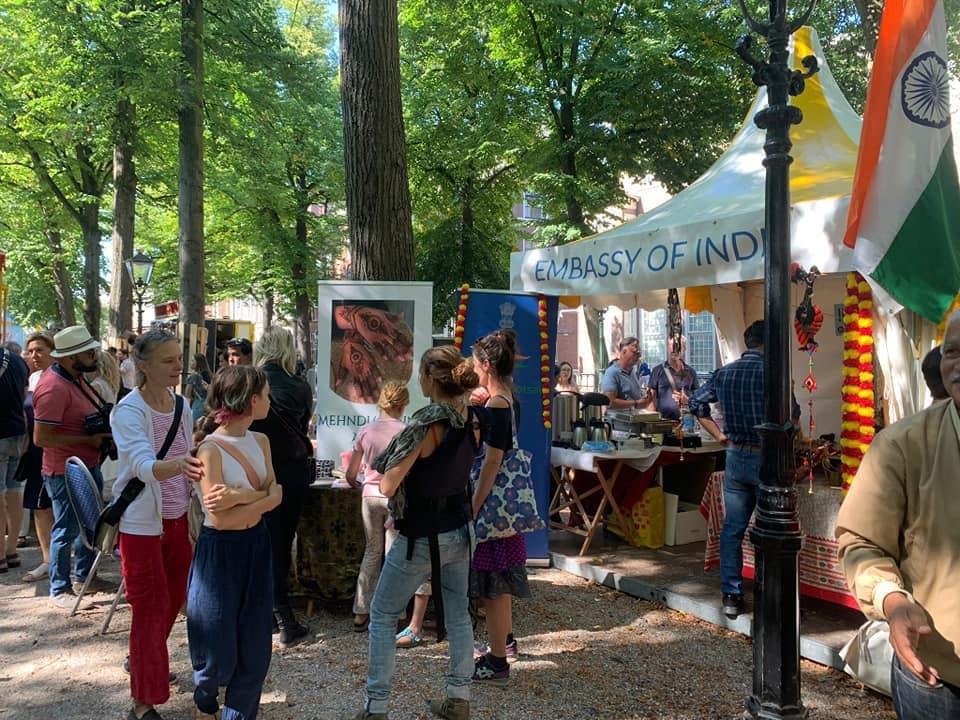 The annual festival, which returned last weekend after a two-year hiatus due to the Covid-19 pandemic, attracted 55 embassies and more than 50,000 visitors.
Large crowds enjoyed Indian dance, music & food at the Embassy Festival in The Hague.
The India pavilion showcased Indian handicrafts & street food, henna & yoga, and the main attraction of the Punjabi Folk Dance Bhangra performance was a huge success!
Bhangra is a typical folk dance of the state of Punjab and it is associated with the Vaisakhi festival.
This dance is a collaboration between Abhivyakti and Amsterdam Bhangra group. A group of dance enthusiasts came together to spread the joy of folk dance in the Netherlands.