Kashmir, also known as heaven on earth, is attracting huge tourists from all across the nation after a long time. The valley, a few years back, was making headlines for terrorists and their activities, however, recently, terrorism seems to have lost its ground to tourism as nature lovers and avid travellers are visiting this place in large numbers smashing all records. Lovely Prabhani writes her own experience in this travelogue…
Kashmir is attracting a huge lot of tourists post pandemic as security arrangements have enhanced after scrapping of section 370. Tourist arrivals are set to touch a 10-year high this year after more than 340,000 tourists have come since January.
Here I'll take you to my experience of 5 best places that I had in my itenerary, and if you're visiting, you should definitely have these in yours.
DAL LAKE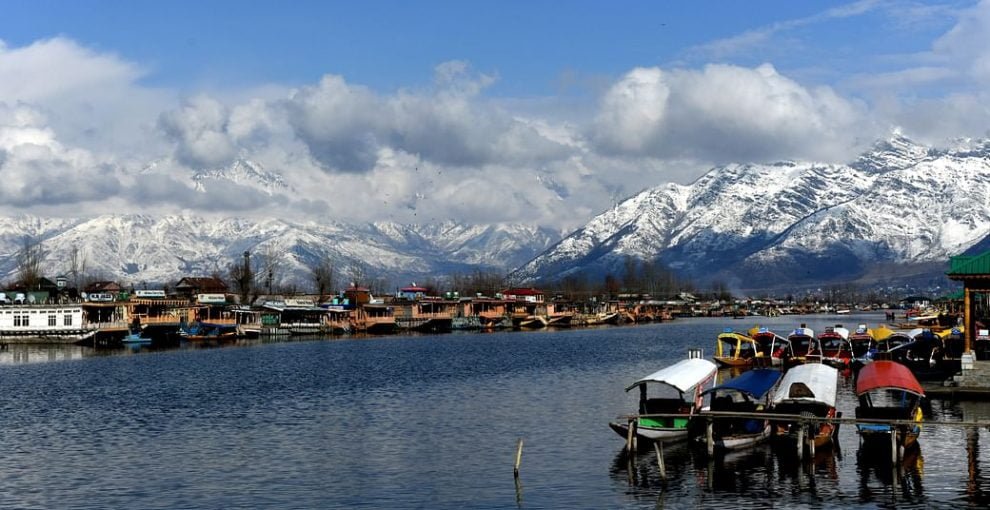 The lake view was quite amazing, It is an urban lake, the second largest lake in Jammu and Kashmir, and the most visited place in Srinagar by tourists and locals. We went there into this boat which is called, "SHIKARA." I was astonished by looking at the way people were selling ornaments and other things on boats, and it's a huge market with a lot of fun and frolic activities.
Some suggestions:- If you're visiting Dal lake, you should drop all the other plans for the day. Because it takes almost a whole day to visit and experience its beauty, and adventures. You don't have to carry any food item, because it's a genuine thought that if you're going somewhere for a day, that too in a boat you will carry something. But trust me it's all available there. Wear something comfortable, if you're an adventurer, because there are a lot of aquatic activities. It is said, a light purse is a heavy curse, you have to carry a good amount of money to experience all the things.
BETAAB VALLEY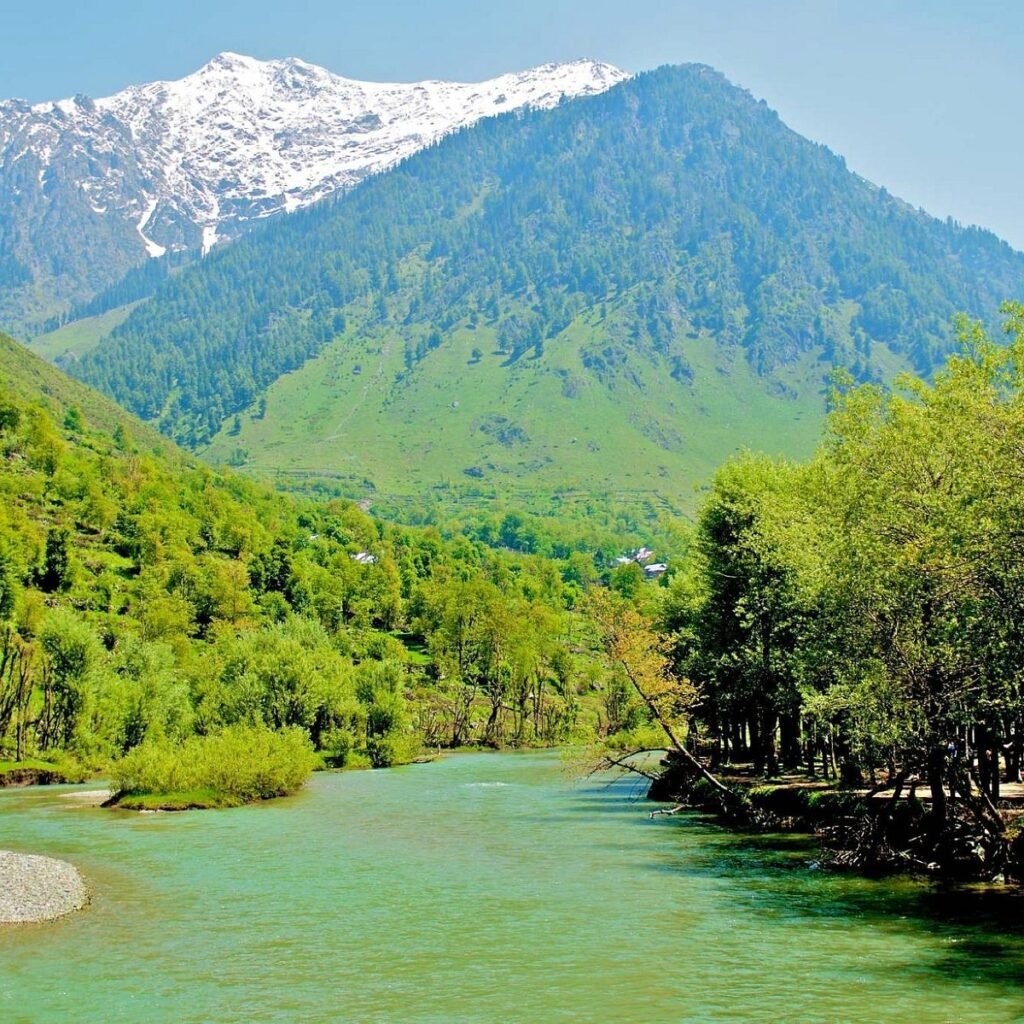 Betaab valley is originally called as Hajan Valley or Hagan Valley. The valley got its name from the Sunny Deol-Amrita Singh hit debut film Betaab and is surrounded by lush green meadows and snow clad mountains. The view is beautiful and it honestly makes you 'BETAAB' to know more about this place. Once you start exploring it, you'll end up eating Maggie with the amazing view you've been experiencing. What I liked most about this valley was it was covered with pine trees and meadows all around, which makes you feel energised. It was so mesmerising to my eyes that I could stay there the whole day.
MINI SWITZERLAND, PAHALGAM
Khajjiar, often dubbed the Mini Switzerland of India, is a small hill station in the northern state of Himachal Pradesh. With a small-town vibe, fresh mountain air and picturesque landscapes encompassing dense deodar forests, verdant meadows and snowy mountains, it's a playground for adventurers.
We went here through pony rides, which were quite challenging but worth it. We saw alot of beautiful views throughout the way, and often felt that it's illusive and we're looking at the sceneries.Some suggestions:-Don't go on a pony ride if you have acrophobia. Avoid taking kids to this ride, but if they are brave enough they are good to go. Please don't wear a good pair of shoes, because you'll mess them up eventually. Wear something comfortable. Do a good bargain, as they charge a lot for the ride.
GANDOLA, PHASE 1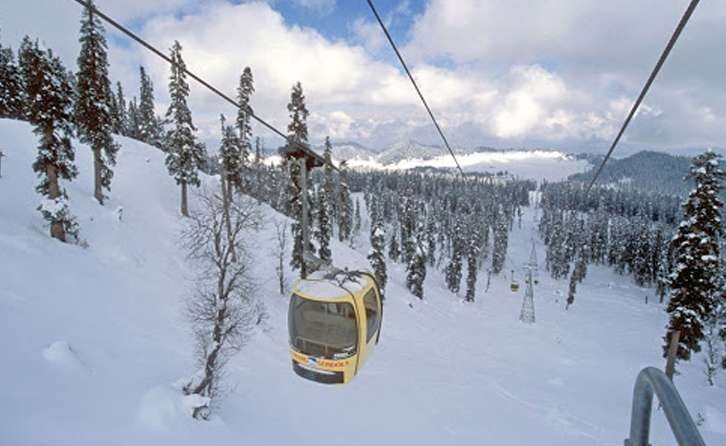 Gulmarg Gondola in Gulmarg, Jammu and Kashmir, union territory of India is a high altitude cable car. Higher lines include the Dagu Glacier Gondola. It is divided into two phases, phase 1 and phase 2. The two-stage gondola lift ferries about 600 people per hour to and from Kongdoori Mountain, a shoulder of nearby Apharwat Peak. Phase 1 transfers from Gulmarg resort.
And phase 2 takes skiers to a greater height. Because of climatic issues, phase 2 was closed. But experiencing phase 1 was amazing as it was too cold and felt great. Some suggestions:- Carry good winter stuff, even to phase 1.
Avoid going on 2nd phase, if you're an asthmatic. Book your reservations online.
Shalimar Bagh: It was all covered by beautiful flowers and had a great view of mountains as well. Shalimar bagh is a place you should definitely go because it gives you such pleasing vibes of nature. It is called a garden of joy and a garden of gladness, for obvious reasons.