Tvesha Singh, a young artist, displayed her paintings in the solo show "A Dream is Born."
Art is defined as a way of living. Thus, it captures emotions and reflects the soul. Tvesha Singh, a young artist, shared her beautiful paintings in the solo show "A Dream is Born' at the Alankar Art Gallery, Jawahar Kala Kendra, Jaipur. Akanksha reports…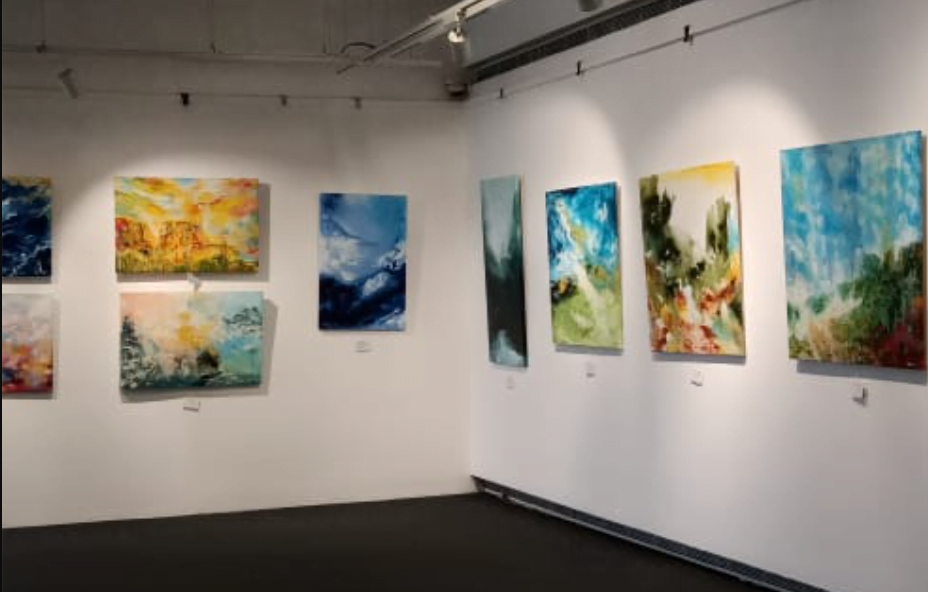 Tvesha's paintings are filled with color, as her inspiration often comes from the places she visits. Her love and adoration for nature are reflected in her paintings. She finds nature to be more soothing, and it provides the subject for her vision. Using various vivid colors and creative settings, she explores the space between the subject outside reality and her inner sense of it.
Tvesha works on abstract landscapes that serve as a springboard for art lovers. The landscapes paint imagery and a story in the minds of the observers, and they travel to their conclusion. In conversations with Tvesha, she exclaimed, "Like the books, I like to provide an open perception for the observers." She added, "I do not interfere with the observer's imagery and listen to what they have to say."
She started her journey with colors and painting from the very beginning. Always drawn toward art, she formed an inseparable bond.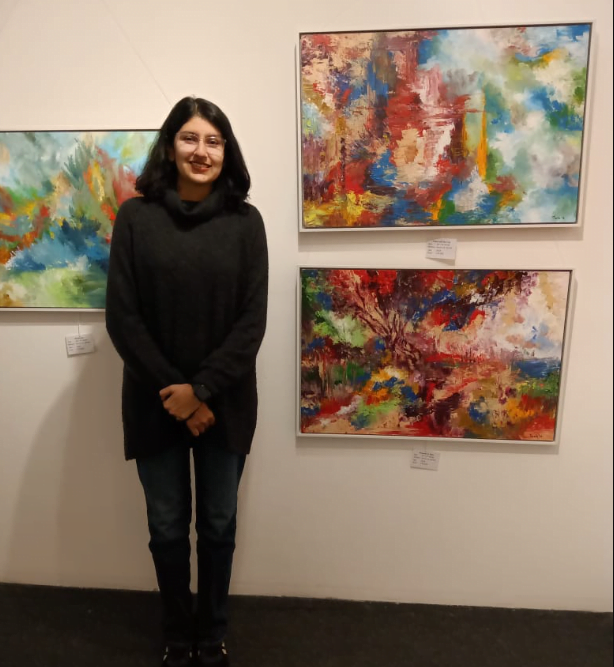 Like many artists, her inspiration came from impressionists like Claude Monet, Marie Bracquemond, and many more. Most of her abstract landscapes are vivid works of impressionism. One of her paintings, "Another Beginning," was inspired by the Australian wildfire in 2019. However, as an artist, she leaves the perceptions to her observers.
Tvesha's Army background provided her with broader aspects of imagination for her subjects. Tvesha stated, "The Army has helped a lot for my paintings, as I get the privilege to travel to different places like Leh Ladakh, the northeastern regions, and many more places like this." Thus, her paintings are based on many themes, such as different valleys, water bodies, and diversified emotions.
On the other hand, she has never faced such difficulties in her artistic journey.
According to Tvesha, her family has always supported her passion and hard work. As a result, her artworks catch the eye and draw viewers in.
So many of the show's elements, like her water concept, are pleasant and admirable.
There are a lot of other art pieces that engage the viewer's emotions and reflect the soul. Tvesha's solo show is not even half of her work, which embarks upon her talent. Thus, comes "A Dream is Born", a soul-touching show which comprises an art-filled sojourn narrating the tale of canvass and colors blended with inspiration collected from nature and surroundings around…!