Mosques, dubbed as Masjid in Arabic, are not just a place of ritual prostration and seat of religious learning in Islam, but an awe-inspiring work of art. Their breathtaking architectural structures attract tourists from all over the world.
Let's take a look at 5 stunning mosques in the world and find out their religious significance.
1. Sheikh Zayed Grand Mosque, UAE
Sheikh Zayed definitely deserves a spot among the most beautiful mosques as it is built with 82 white domes, consists of several hand-made carpets and many more beautiful things. Interestingly, this mosque has the capacity to allow more than 40,000 worshipers to seek blessings at one time. Along with this, there is a pool which reflects its columns and adds stars to its charming beauty.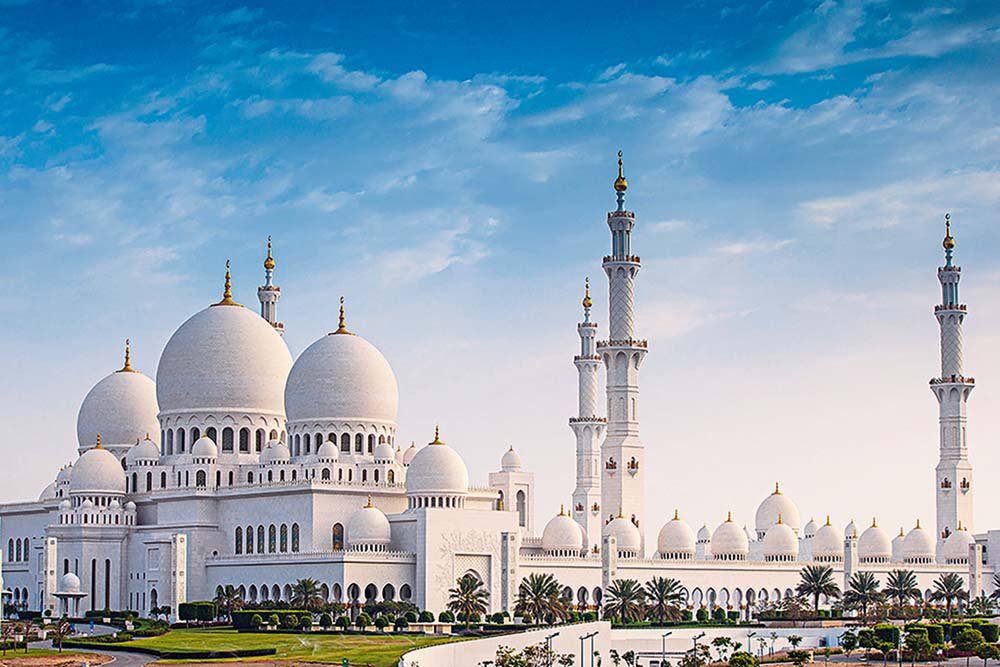 Address: Sheikh Rashid Bin Saeed Street، – 5th St – Abu Dhabi – United Arab Emirates
2. The Al-Haram Mosque, Saudi Arabia
One of the most prominent places in the world to worship, Al-Haram is considered as the first place built for worshipping Allah mentioned in the Quran. Al-Haram encompasses an area of 400,800 sqm, which makes it the largest Islamic shrine, but along with this, it is also counted as the most beautiful mosque in the world. It is visited by millions of worshipers for Hajj and Umrah rituals.
Address: Al Haram, Makkah al-Mukarramah 24231, Saudi Arabia
3. Sheikh Lotfollah Mosque
The masterpiece of Iranian architecture, Sheikh Lotfollah Mosque, was built during the Safavid Empire. It was built between 1603 and 1619 as a part of Naqsh-e Jahan Square, Isfahan. Its Architectural historians detail the fact that it either functioned as a women's or members of a Royal family had used it for private worship sanctuary. The modest shape and rich interior and exterior tile ornaments make it the most recognizable Mosque in the world.
Address: Sheikh Lotfollah Mosque, standing on the eastern side of Naqsh-i Jahan Square, Esfahan, Iran.
4. Hagia Sophia Mosque Istanbul, Turkey
The unparalleled beauty of Sophia Mosque is a contested religious center for both Christians and Muslims. Hagia Sophia, means "holy wisdom", is a dome shaped monument built in the sixth century A.D. This enormous architectural marvel is the second most visited landmark in Turkey. Interestingly, Hagia Sophia was a church, then a mosque turned museum. It was declared a UNESCO World Heritage Site in 1985.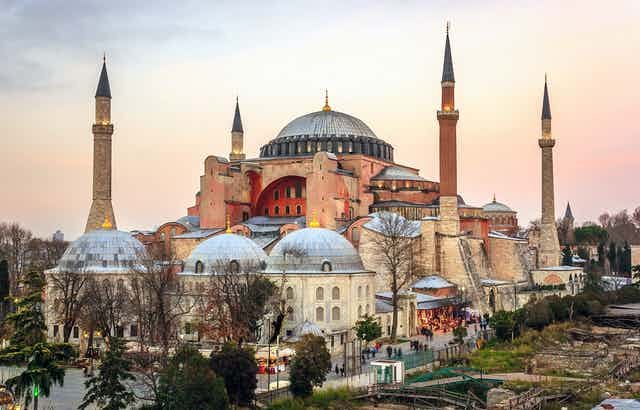 Address: Sultan Ahmet, Ayasofya Meydanı No:1, 34122 Fatih/İstanbul, Turkey
5. The Blue Mosque
Built as a copy of Hagia Sophia, another mesmerizing Mosque is located in Istanbul. The Sultanahmet Mosque, known as the Blue Mosque, was built between 1609 and 1617. The blue tiles which were used to decorate the walls of its interior give it the name Blue Mosque. Beautiful lights inside the mosque are provided by more than 200 stained glass windows and several chandeliers. Its breathtaking beauty attracts thousands of tourists.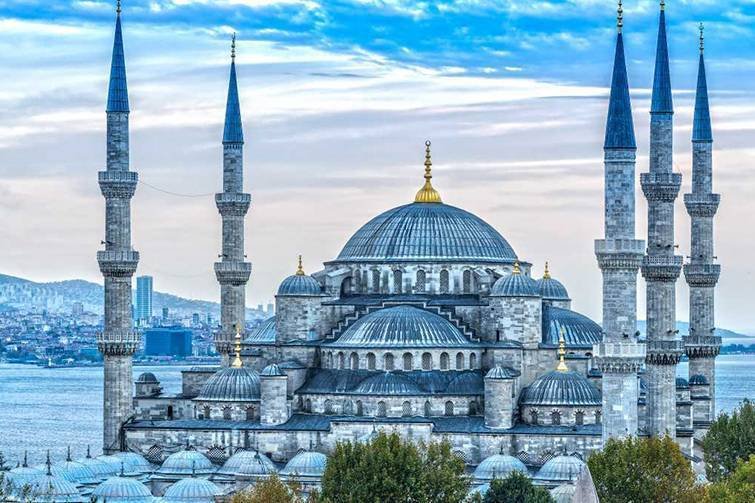 Address: Sultan Ahmet, Atmeydanı Cd. No:7, 34122 Fatih/İstanbul, Turkey