The new Parliament building received an unexpected visit from Prime Minister Narendra Modi. He spent more than an hour inspecting different construction projects at the future parliament building, sources informed Hindustan Times.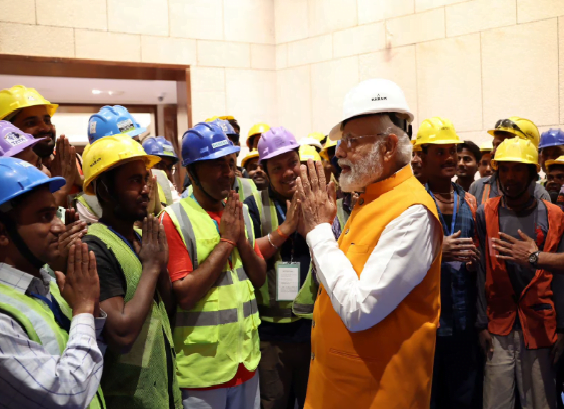 The prime minister, who was accompanied by Lok Sabha Speaker Om Birla, viewed the facilities being built at both houses of parliament and chatted with the workers and officials, according to further sources. PM Modi has conducted unexpected inspections to assess the progress of the legislative complex before.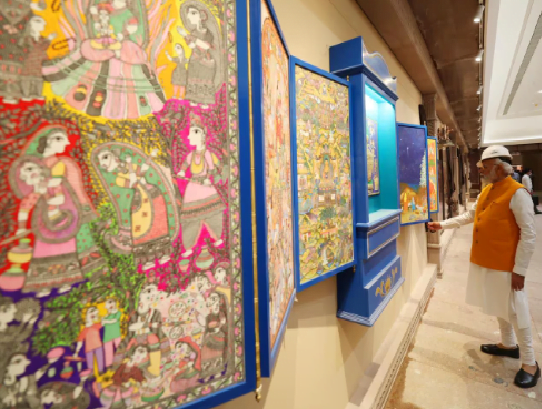 At the site of the new Parliament complex, Prime Minister Narendra Modi engages in conversation with the construction workers.
The prime minister visited the new complex's construction site in September 2021 and spoke with the workers there. In 2020, he laid the cornerstone for the new legislative building.
Briefing on the status of the Parliament complex building work is given to Prime Minister Narendra Modi.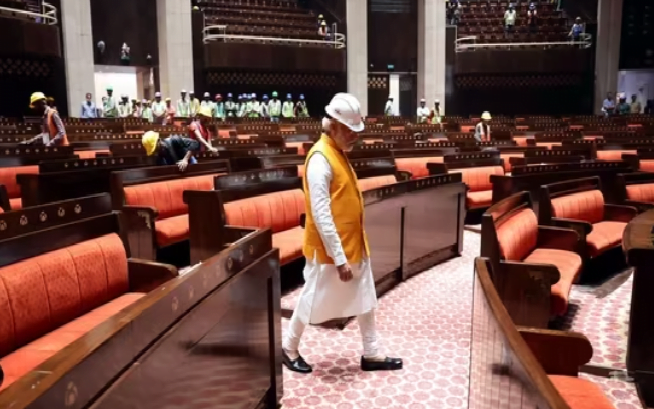 "For years, there was a demand for a new Parliament building. India needs a modern new Parliament building. The prime minister had stated during the occasion that although the previous structure served the country's requirements, the new Parliament building will serve the country's ambitions.
The new facility, which is a 64,500-square-meter building, is a component of the Central Vista project, worth 20,000 crores. The project is expected to cost 971 crore rupees. 2,000 people would be employed directly and another 9,000 indirectly in this earthquake-resistant construction. Almost 1,200 MPs will be able to live in the new structure.
The Transport Bhavan and the Shram Shakti Bhavan will both be replaced by a new office complex. In addition, it will contain a regal Constitution Hall to highlight India's democratic legacy, a members-only lounge, a library, many meeting rooms, eating places, and plenty of parking.