The new parliament building is being built in full force in preparation for the budget session on January 31
The new Parliament building, which is anticipated to serve as the site of the second half of the Budget session, has been shown by the administration, along with fresh inside images. Thus, according to rumors, the structure, whose construction is already in full throttle, will likely be opened in March.
The new Parliament building, being constructed by Tata Projects Limited as a part of the Central Vista project, will have larger halls, a library, plenty of parking, and committee rooms. Modern amenities are available in the hallways and offices.
The new Parliament will be four floors tall, with a seating capacity of 1,224 persons. The new building's amenities will include bigger halls, a library, lots of parking, and committee rooms.
Alongside the current Parliament building, a new building is being constructed. The project's original completion date was November 2022, however, it was postponed.
Compared to the current Lok Sabha hall, the new one will be three times larger. It is built on a peacock motif and will feature 888 seats.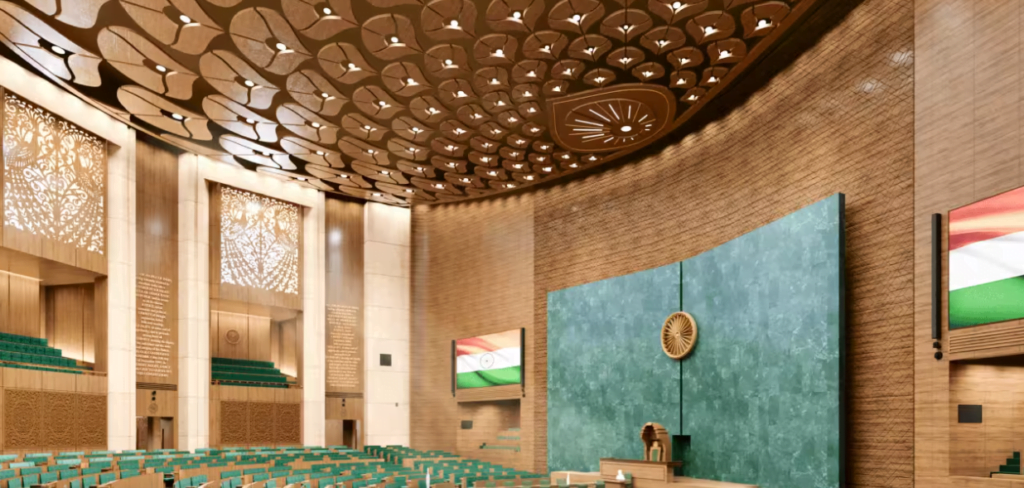 Within the new parliament is a cutting-edge constitutional hall furnished with all contemporary conveniences.