Israel has recorded the first case of deadly Flurona, a condition when an individual is infected with both the seasonal flu and COVID-19 at the same.
The world is already fighting against the Omicron variant of Covid-19 and now there's an another covid threat termed as 'Flurona'.
It is a big concern for Israel as the country is facing a spike in flu cases since last week more than 2,000 people had been hospitalised with the flu including 605 children and 124 pregnant women and new mothers. Israel had also reported more than 4,000 new COVID-19 cases as on December 30.
Where did the first case came from?
The first case was reported in Petah Tikva city, in central Israel, on December 23. An unvaccinated pregnant women who entered a medical center last week to give birth was diagnosed with both seasonal flu and covid-19 simultaneously and this condition was termed, Flurona.
Reportedly, this women shows very mild symptoms of the disease and will be discouraged soon from the hospital.
What is Flurona?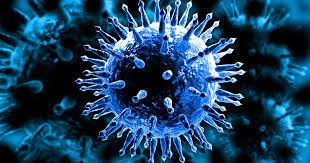 According to medical experts Flurona is not a covid variant like omicron, flurona itself is a case of double infection of the corona virus and influenza virus. An individual infected by Flurona carries both corona and influenza virus at the same time.
Concerns:
Experts have confirmed that the presence of both viruses could result in full range of severe symptoms including pneumonia, respiratory complications and myocarditis, which could lead to death if left untreated.
Prevention from Flurona:
Following the medial experts guidelines that suggest that Flurona shows same symptoms as corona virus and flu virus, if you experience any of those symptoms consult the doctor immediately.
Symptoms includes high temperature, loss of smell or taste, a persistent cough, sore throat, headache and runny nose. It is better to maintain social distancing and avoid close contact in case you experience any symptoms.