Netfilx Series: Take a look at the most popular and fascinating series which attracted a lot of Indian viewers on Netflix. Riya Shahi reports…
Netflix, one of the most popular TV and movies streaming service, is leading the world's entertainment business with over 209 million paid memberships in over 190 countries. Founded back in 1997, Netflix has grown very popularly over the world in the recent years. Netflix has its own production house 'Netflix Originals' which consists of 40% of the programmes provided on the platform.
Every year, there are many documentaries, TV series, feature films of a wide variety of genres and languages posted on the platform. It gives the viewers a variety of choices. The members can stream anything they want online or offline after downloading it.
After the outbreak of Covid-19 in 2020, the lockdown was everywhere. This was the time when the membership and viewership of Netflix gradually increased and added 37 million new subscribers.
People in India also needed something to beat the Covid's lockdown boredom and Netflix gave them few of the most interesting shows of all time.
Let's take a look at four of the most popular shows of Netflix in 2020 in India:
1) Dark
 A German science fiction thriller drama, Dark started in 2017 and launched its last season in 2020 but it initially got more popularity in India in 2020 itself. The three season Netflix series was full with mysteries, suspense and crime. It attracted a lot of viewers after it got popular on Indian social media platforms for it's time travel and confusing concept which plays with the viewers mind. The show basically revolves around 'Jonas Kahnwald' played by four lead actors and 'Hannah Kahnwald' played by two lead actresses. The story started with a missing child who sets four families on a frantic hunt for answers as they underneath a mind-bending mystery that spans three generations.
2) Money Heist (LA CASA DE PAPEL)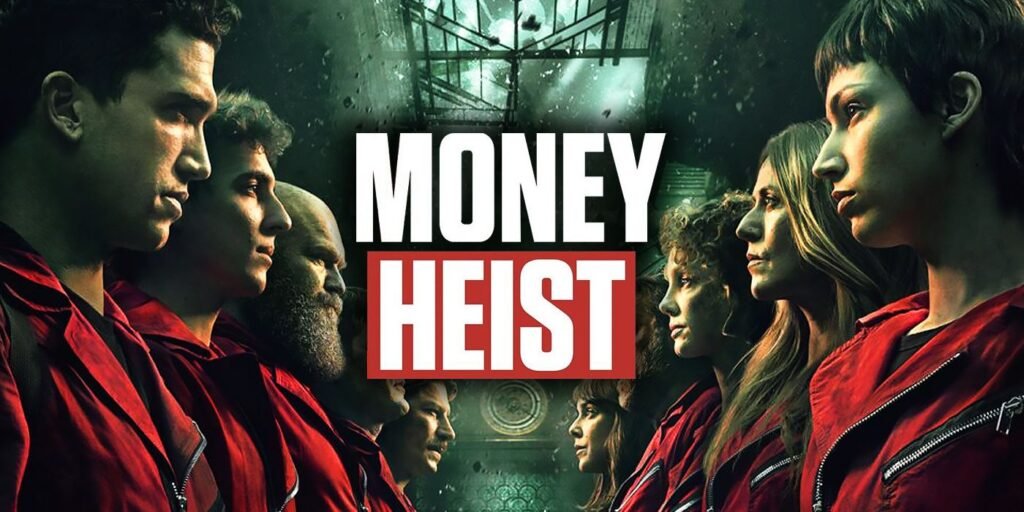 An Spanish Heist crime drama which is still not completed and till now has 5 seasons of the series on Netflix. Money Heist with it's exciting , thrilling and suspenseful story line and an amazing cast attracted a lot of people all over the India. It became extremely popular during lockdowns and still it is always trending in India. The series revolves around 'The Professor' who plans to pull off the biggest heist in history by recruiting young female robbers and seven criminals. Money heist recently released it's new season in September.
3) Stranger Things
An American science fiction horror drama was admired by a lot of Indians. The series gave us three seasons with 8 episodes each and every episode was exciting enough to binge watch. The series was originally released in 2016 but got more and more popularity in 2020. The cast mostly consists of bunch of teen actors who will blow your mind with their acting. The series started with a group of young friends who witnesses supernatural forces and secret government exploits. As they search for answers, the children unravel a series of extraordinary mysteries. The season 4 will be released on Netflix by 2022.
4) Lucifer
Lucifer is an American fantasy thriller series which is still running and will be concluded by this September. The series got highly populated during lockdown and is still popular in India and is always seen on #1 on the India's Top 10. The series features Tom Ellis as 'Lucifer' and Lauren German as 'Chloe Decker' as the main cast. With an IMDb rating of 8.1, this exciting series revolves around the story of Lucifer, a fallen angel who has become dissatisfied with his life in hell. After abandoning his throne and retiring to Los Angeles, Lucifer indulges in his favorite things (women, wine and song) until a murder takes place outside of his upscale nightclub.