India is incredibly rich in its culture and tradition. India's rich and diversified cultural landscape is illustrated and highlighted by its heritage sites. From the Indus valley civilization to the architectural wonder Taj Mahal, India has always evoked a sense of awe and wonder among tourists.
Interestingly, India has 40 UNESCO World Heritage Sites and we are only aware of a few famous monuments. Let's explore lesser known heritages that you must know about
1. Bhim Betka Rock Shelter, Madhya Pradesh
Situated at a distance of 46 km from Bhopal, Bhim Betka Rock Shelter exhibits Stone Age human life existence in India. This oldest prehistoric complex of human civilization consists of 100000-year-old paintings.
Out of 760 shelters, 500 shelters are briefly painted. The most influential thing one can spot in Bhim Betka is that red bison attacking a man is only visible when sets it's light just right on it.
It is also believed that Bhima from Mahabharta used to sit in this rock shelter and hence it is named after it.
2. Orcha, Madhya Pradesh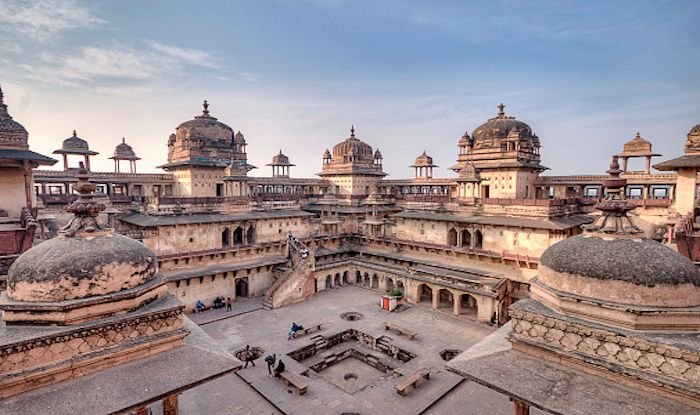 Another majestic historical site situated in Central India, Orcha, is the 16th century capital of the Bundela Kingdom. Orcha is basically a sleepy town located near the Betwa River with an incredible collection of palaces, temples and lush green gardens alongside the river. This place has Raj Mahal and LaxmiNarayan Temple with enormous Bundela School Paintings.
The golden dust sunset in Orchha is particularly atmospheric, with the beautiful monuments showered with golden hue in the water of the Betwa River.
3. Konark Temple, Odisha
Situated near the coast of the Bay of Bengal in Odisha, Konârak Sun Temple is a monumental testimony of Sun God's chariot which allure tourists due to its architectural design.
Designed in the 13th century by Raja Narsimha Deva, Konark was chosen as its place of construction because it has been described as the holy seat of Surya in various ancient texts.
The exquisite artistry of Konark Sun Temple is designed in the shape of a mammoth chariot that Surya rode. It is believed that Lord Surya rode across the sky in his chariot pulled by 7 horses. Believers say that the 7 horses represent the 7 days of the week, while others say that 7 horses represent the 7 components of white light that we know as the VIBGYOR.