Rajasthan government made special arrangements at Samta Mata Mandir near Chittauri Patan Mor of Bassi under the Astro Night Sky program.
The Department of Science and Technology (DST) installed special telescopes which attracted villagers and students to the site. They watched the lunar eclipse with excitement and curiosity, said Kapil Mishra, curator, DST.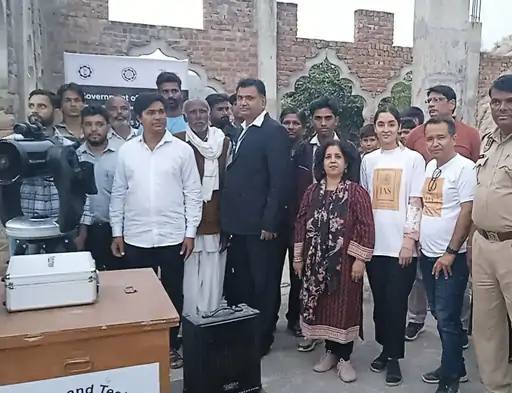 The observation of the lunar eclipse was made by the personnel of Science Park through telescope and the information about its scientific approach was shared by the subject experts with the general public.
Speaking on the occasion, Mishra said that the lunar eclipse is a scientific astronomical event in which the Sun, Moon and Earth all come in a line. During this, the shadow of the Earth falls on the Moon.
The aim of organising this event is to remove misconceptions among the common people about such incidents. "Whether it is a solar eclipse or a lunar eclipse, its scientific approach should be kept among the common people. So that people should be given more and more information about these astronomical events."