The name of Anand Arya, a birder and environmentalist, stands synonymous with the most-talked issue concerned with India's wetland. The man, since years, has been pitching quite strongly, raising a demand to protect 2,01,503 Wetlands (covering 1,47,05,015 Ha or 4.3% of geographical area of India).
By Harsh Vardhan
Pushing for the conservation of India's water bodies
Since long, he has been pursuing all —Bureaucracy, Polity, Government, National Green Tribunal, and Supreme Court of India — the most convincing plea to conserve India's water bodies so that the water crises faced by people is over.
"We succeeded in obtaining Directions from the Supreme Court, in February 2017, to protect 2,01,503 Wetlands (covering 1,47,05,015 Ha or 4.3% of geographical area of India) and to complete formalities within 4 Weeks" this towering giant with floating gray hair, sums up his crusade in brief.

What next? He discloses: The Government of India revised Wetland Rules in 2017 and then laid a schedule of 20 months to complete (and comply with the Supreme Court directions). The Ministry of Environment Forest & Climate Change (MoEFCC) committed in June 2020 that NOT A SINGLE WETLAND HAS BEEN NOTIFIED in India (except 10 Ramsar Sites in 2020).
When the govt is silent, here comes next step
What next? My final, "I am now approaching India's Prime Minister, Mr. Narendra Modi for the Final Time via an online Petition at the link: http://chng.it/wZCgL9nV2m. Like to sign and let me know (Anand Arya, Birds and Birders of the World, Sector 353, Sector 15A, Noida, India, and at + 91 9818261909)."
The petition is to help all citizens of India and Prime Minister's attention is being drawn as all others in the Government have maintained a Sphinx-like silence over this issue of extraordinary significance.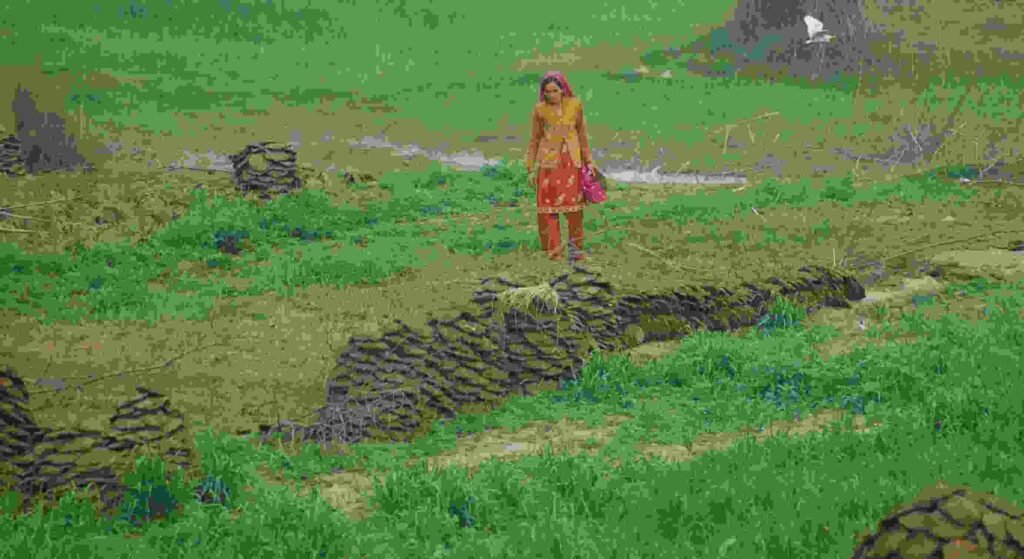 Seeking PM's Directions to Save Wetlands
It is to seek PM's "Directions to Save Wetlands." It states: " There are 7,57,060 Wetland in India, and measuring 1,52,60572 Ha or 4.5% of India's geographical area. Wetlands Provide 125 billion cubic meter (BCM) of water to India's needs. Wetlands are the most important element of Hydrological Cycle. They perform numerous consequential functions to maintain just life for people and save the Government from excessive pressure. One Ha of Wetland adds to underground aquifers between 30-50 lakh liters of water every year. They receive ZERO PROTECTION today various acts at place."
Arya's prayer to PM
"NAL SE JAL (PIPED WATER) AND ATAL BHUJAL YOJANA as floated by India, can only succeed if ground water recharge is doubled through protection and proper management of Wetlands. So I humbly request your direct intervention and use of Sections 5 & 15 of EPA 1986 to ensure compliance by Designated Officials to do the required work."
It is how Anand Arya has summed up his Prayer to the PM. He is the lone person who has been trying to conserve the Dhanauri Wetlands and done a film on it (https://youtu.be/D4nNsgd0ouE).