Wanna visit a place in Jaipur which leaves you in awe of its architectural wonder while serving the delicious Italian cuisine amid lush green surroundings? Are you keen to visit a dream location where you can soak the serene surroundings bespeaking the story of nature, beauty, peace, tranquility and design?
If yes, you should visit the Bar Palladio in Jaipur which serves classic Italian cuisine amid a beautiful setting. The restaurant and bar is located within a daringly restored garden belvedere in the historic Narain Niwas Palace Hotel where wandering peacocks, mature mango trees, and garden of tented canopies will leave you in awe of its beauty.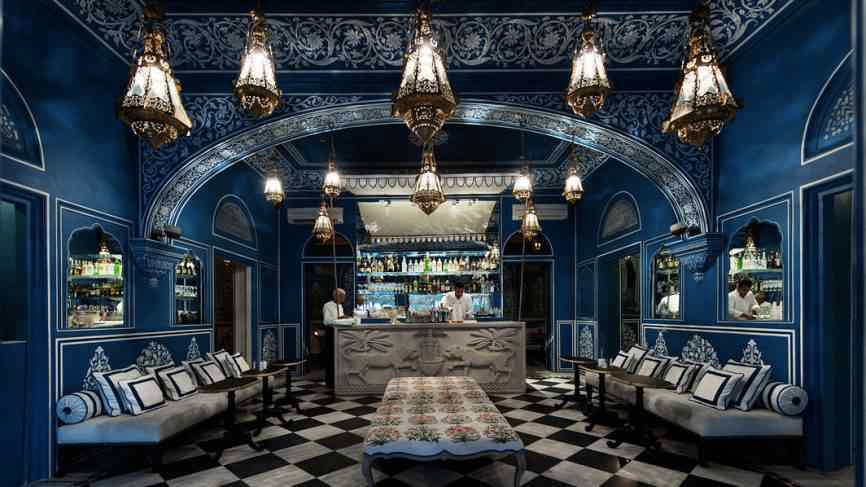 Bar Palladio Jaipur is an orientalist fantasy, a new vision for European dining in India.
Inspired by the iconic Caffé Florian and Harry's Bar in Venice and christened after the Renaissance architect Andrea Palladio, Bar Palladio Jaipur is an ode to Italian style and cuisine, which can be viewed through the prism of a Mughal dreamworld.
Italian owner Barbara Miolini dreamed of a place where people from across the globe could share their stories, find inspiration, and unwind, letting their cares melt away. And then came Bar Palladio which has been designed by Dutch designer Marie-Anne Oudejans.
This beautiful café, with aesthetic blue colored walls make the ambience beautiful attracting a lot of tourists. Most of the models, influencers of recent times come here for shoots and photography.
If you're the one looking for a stay with a connected café and restaurant to it in Jaipur, here you go. This is one of the most beautiful and a landmark heritage property in Jaipur.
In fact you can also shop till you drop as this place is surrounded by beautiful boutique stores which sell handcrafted traditional Indian Designer wear, Jewellery, Stoles & accessories, Home Decor and what not.
The shopping complex is located in the vicinity of Narain Niwas Palace which is a heritage property.
Even, shoot of one of the trendiest series was done here. Few scenes of Mismatched series were shot in Bar Palladio which made it more popular and attracted a great number of audience.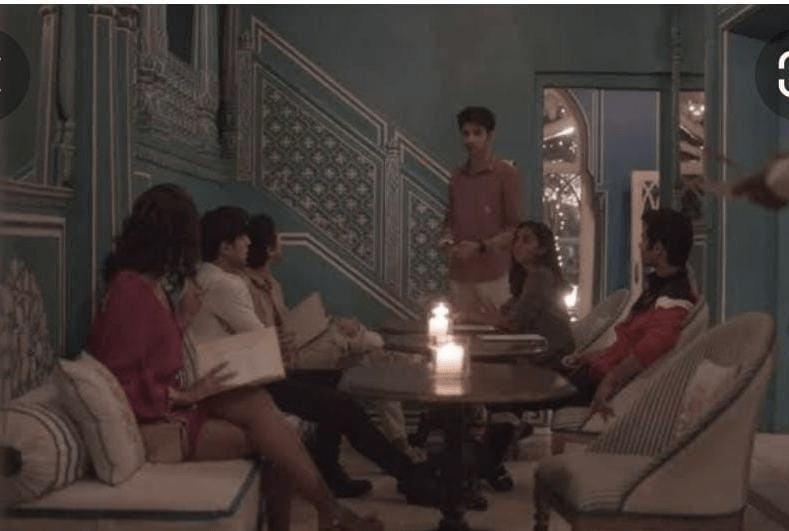 The place is quite elegant and attract elite families of Jaipur who come here for wine dines.
The aesthetically pleasing ambience is the main attraction of the place. The Place treats you with royalty of Jaipur.
They serve basically Italian cuisine which is not so common for everyone so maybe you find a lot of new dishes that you'll be viewing for the first time. They have masters in cocktails.
It's culturally rich and the hospitality is wonderful. The place is also well connected with the city because of which there is no problem of going to the main attractions of the city. It is highly recommended for the guests who want to have a luxurious stay and at the same time also want to be closer to the city centre.
Make sure you make a visit here, when in town.