A Punjab farmer Sukhwinder Singh Sukhi finds help in technology as his dream house was located on the way of the Delhi Amritsar Katra Expressway. In general, such houses are demolished, however, Sukhwinder Singh Sukhi, instead of getting it razed down, worked on an idea and brought in wheels to shift it.. Read this story by Aakanksha…
The Government of India is building an expressway to make life easier for the people traveling from Delhi to Amritsar. The expressway will further help people to visit Jammu and Kashmir from Punjab. However, the government noticed that Sukhwinder Singh Sukhi's two-story building was on the expressway in Roshanwla Village in Sangrur. 
The Punjab government considered the execution and decided to amend it by paying Sukhwinder Singh the compensation for demolishing the house and creating a route for the expressway.
Thus, Sukhwinder Singh rejected the proposal as the house was very dear to him.
Even after the offer of compensation, the farmer could not think of making another house, as it took a large amount for Sukhwinder Singh to bring his dream house to life. He later decided that to protect his house, he had to move it, which is in the process now.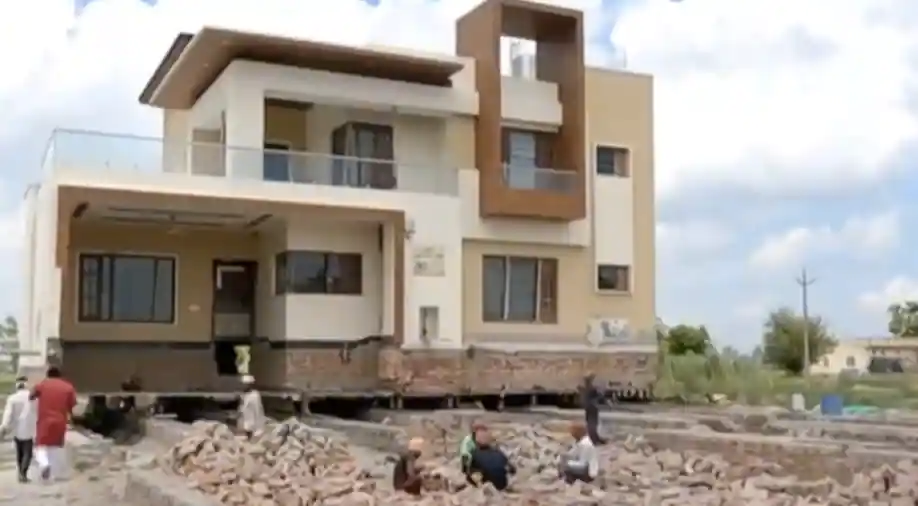 The work of moving Sukhwinder Singh's house is under the private constructional workers. The idea was generated to protect the house from damage or demolition and make the path for Delhi Amritsar.
Consequently, technology was the only way the farmer leaned for help which did not disappoint the farmer at all. 
The house is on wheels with the help of technology and strategic constructional work. It is also a very proclaimed effort as on social media, people wish well hearing this news and many sending kudos to Sukhwinder Singh.
Sukhwinder Singh stated that the house was moved by 250 feet already. And the procedure of moving house is still in operation.
Thus, we can see that if you really want to preserve something you admire, God opens many gates. However, in Sukhwinder Singh's case, he found the way on wheels to save his dream house.