Prasoon Joshi birthday special: Meet the renowned lyricist, poet, writer and CBFC chairperson, Prasoon Joshi, who is celebrating his 50th birthday today.
Bollywood's one of the greatest lyricist, poet, writer and CBFC, Prasoon Joshi, is celebrating his 50th birthday on September 16. He has given the film industry a number of superhit songs, blessing our ears with beautiful lyrics, some of which make us happy and some make us emotional. 
Prasoon Joshi as an author
Parson Joshi, born on 16 September 1971 in Almora, Uttarakhand, started writing early in his life and published his first book at age 17, titled Main aur Woh. Two more books established him as an author. Spending time in Almora, Nainital, Rampur, Meerut and Delhi gave him a remarkable feel for the real India pulse that he now puts in his work.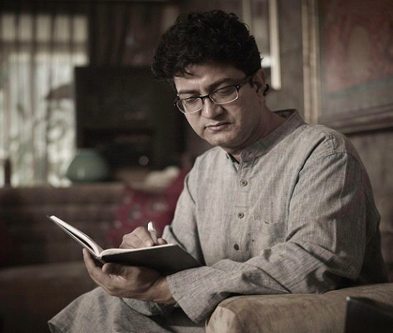 Career in advertising
During his MBA, he decided to combine his love for culture and art, and his faculty for commercial dynamics to make his career in advertising. He started with Ogilvy & Mather in Delhi, and 10 years later, he was appointed the Executive Creative Director of the Mumbai office. In early 2002, he started working for McCann Erikson as Executive Vice-President.
Joshi is known for creating notable work for multinational brands such as Nestle, Coca Cola, Microsoft, L'Oreal, Unilever, J&J, Reliance, NDTV, CNN IBN, Times Now, and many more, some of which were utilized for various social campaigns in India.
His Happydent television commercial was listed by Bob Garfield of AdvertisingAge as one of his personal choices for the Cannes Gold in 2007.
Work in the film industry
Joshi made his debut as a lyricist with Rajkumar Santoshi's Lajja. With Rang De Basanti (2006), he also became a dialogue writer. He has received the Filmfare Best Lyricist Award three times, National Film Award for Best Lyrics twice, and was awarded Padma Shri by the Government of India in 2015 for his contributions toward the field of Arts, Literature and Advertising.
As a CBFC chairman, he has maintained the fine balance between the filmmakers and societal sensitivities.