Kerala a state which holds the highest literacy rate,way above the country's standard for men and women is way ahead with its mentality than just its education. You will be astonished by this intellectual idea of unisex uniforms initiated by a government lower primary school in Valayanchirangara, near Perumbavoor in Ernakulam district in Kerala.
The school took a step forward with the idea of breaking all gender norms and barriers and introduced the idea of gender- neutral uniform for all students. A three fourth shorts and shirt is now the dress code for all students irrespective of the gender.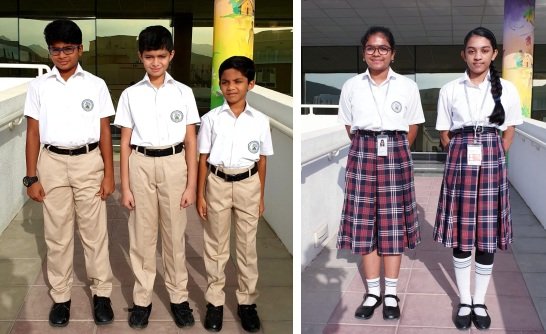 School uniforms which sounds so simple and not so important to be discussed, plays a crucial role when comes to girl child. The skirts ,frocks or salwar hinders them from performing activities that they want, it puts a limit to the things that they can do. It makes them feel like even if they have their own wings they cannot fly high.
With a frame of mind to encourage gender neutrality in a state which is known for its perfect balance of Modernism and Traditionalism with having higher equality for women, this dress code was planned way back in 2018 and was also introduced to the lower primary section of school.
But the idea was to promote gender inclusive activities so that all children's can enjoy the same level of freedom in any school activities, with this radiating objective the dress code was again promoted for all higher classes too. The idea was initiated in 2019 but got delayed till 2020 due to COVID-19 pandemic. Later it was decided that the dress code will be implemented to all students from November 2021 when the schools will be reopened.
The school with a total of 746 students where there were 378 girls, usher in this concept of promoting gender justice, equality and awareness with the help of teachers and parents. The dress code was formally introduced at a parent-teacher meet and it was highly supported by them.
The school where mostly all the girls came from a poor family, their parents were ready to pay extra money for new uniforms, the mothers appreciated this idea when they felt this will make their daughters feel more safe and secure in the school environment.
A small but big move which was started by a few village people, teachers, and the parents of students resulted in becoming a quiet revolution , now called as 'the 'three-fourth revolution'.
C Raji, former Headmistress of school said-

This is a school with a good vision. Gender equality was the main subject when we were talking about many factors to implement in the school. Therefore, uniforms came to mind. When I was thinking about what to do with it, I could see that girls face a lot of problems when it comes to skirts. The idea of a change was discussed with everyone. 90 percent of parents supported this at that time. The kids were happy too. I feel very happy and proud that this is being discussed now.
With this great initiative of three-fourth pants, every girl will feel more safe and above that more confident while playing outdoor games. The school also noticed a change in the participation of girls in outdoor physical activities, more and more girls have started taking part in outdoor and sports activities. This concept of three-fourths will give all the girls more opportunities and freedom that they deserve. This will also a create a environment where boys will also learn to treat girls as they treat their male friends. School with equal opportunity for every student will create a big impact in the society.