The Bucket List Safari authored by Shannon Ansbaugh takes an honest, sensitive and humorous approach to detailing one woman's journey of navigating lifelong issues of cancer survivorship. After much adversity, Ansbaugh turned to achieving her dreams—by writing and fulfilling her bucket list! A book on her travels, on land and in hospitals! 
The Bucket List Safari author Shannon Ansbaugh takes the reader along on epic travel adventures she might not have dared to try had her life went according to "plan."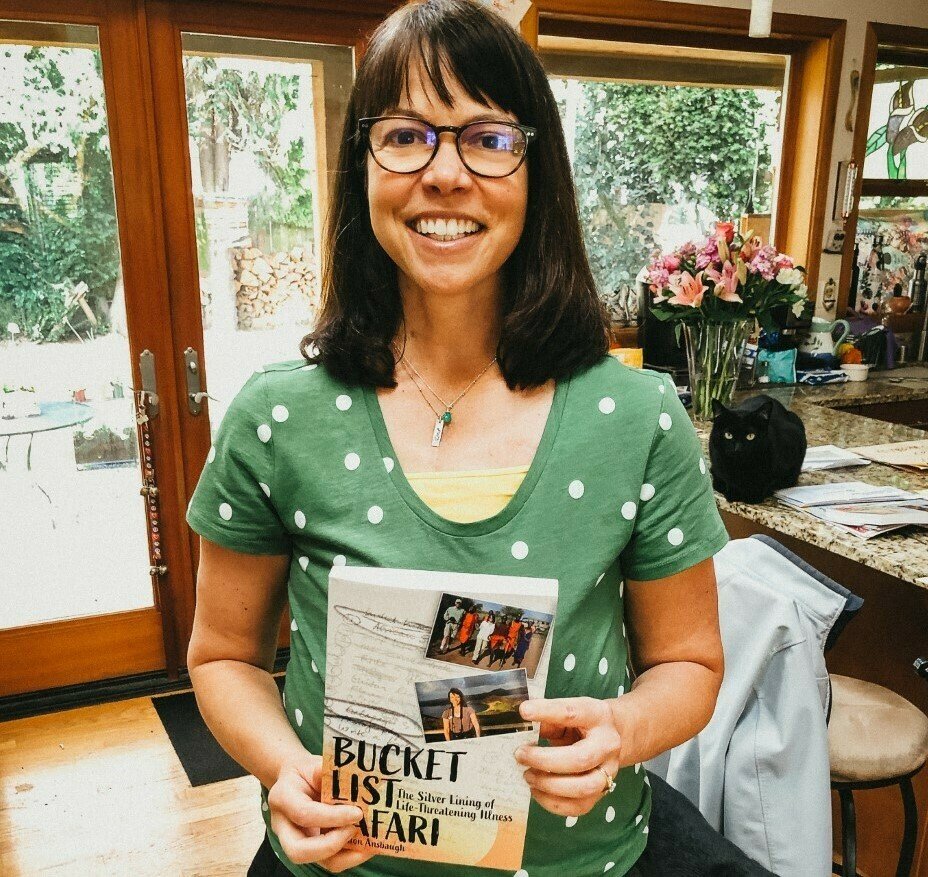 Ansbaugh bucket list adventures
Some of her bucket list adventures include: an African safari, a surfing lesson, Hiking the Bwindi Impenetrable Forest to meet mountain gorillas in the wild, Riding a camel in the Sahara Desert, Taking a nature cruise through the Galapagos, and having Tiger experience in Bandhavgarh among others,
She pointed out, "We try to focus on ecotourism travel so that we can help local communities have the income they need to thrive and to protect the animals and the planet at the same time. The more we have had the opportunity to see, the more important it is to us on a personal level to protect the beauty that exists in the world for generations to come. A lot of my bucket list items are also centered around learning. I am forever a student of life in general."
"Finally, my bucket list fills me with hope. I hope to do as many of these things as I can, but I'm already incredibly thankful for the amazing things I've been able to do regardless of what happens going forward. I consider myself so lucky to have done the things I've done so far, with the people I love and with new friends that I've made along the way. Appreciating the beauty in life is an antidote to the pain and 126 sufferings that I've experienced in my life. It is also the antidote to fear and failure. When I move outside of my comfort zone, I am rewarded with riches I could never have imagined."
Lastly, she told EBNW Desk, "Life Lesson: There is no "perfect time" to pursue our dreams—we only have now!" Robust optimism and positive! If interested, write to her at email: <[email protected]> to obtain an e-copy of her book. A gem called Bucket List Safari, what a title.
PS: The feature image poses Shannon Ansbaug holding her book in hands, a pose she gave to The EBNW Story.