The Hague: From Dutch to Hindustani, from Caribbean to Indian: all these cultures will pass by at the Milan Summer Festival in the Zuiderpark. From Friday 5 to Sunday 7 August .
There will be attractions like music, dancing, good food and a fireworks ~ show in the park.
The cross-border festival bridges the atmospheric cultures of the Country, from Dutch to Hindustani, from Caribbean to Indian. The grand Milan festival is a popular 3-day festival visited by nearly 50,000 people .
The event has been taking place in The Hague for three decades and manages to surprise every year with a programming that responds to trends within the culinary world, music, dance, art, sports and healthcare.
The Milan Summer Festival is much more than just a music festival. In addition to the well-filled line up, there is an International cooking competition, there are all kinds of activities for children, such as the Milan run of 5 km and last but not the least, there is a huge fireworks show.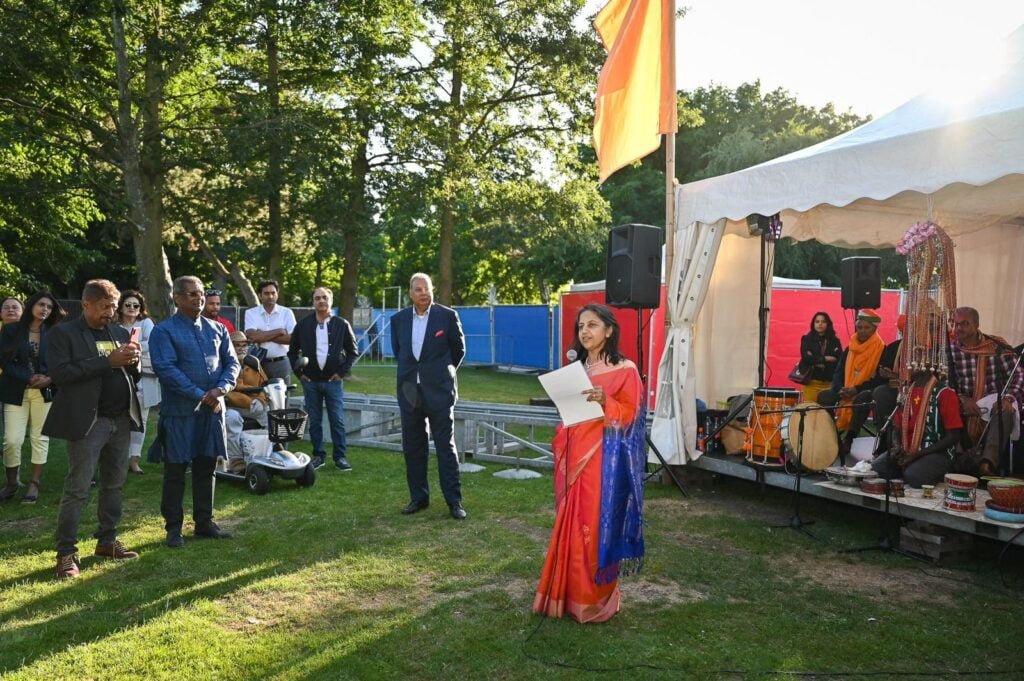 On 5th august, Ambassador of India H.E. Mrs. Reenat Sandhu inaugurated the Milan summer festival together with Ambassador of Surinam to Netherlands H.E. Mr. Rajendre Khargi by breaking coconut as per Indian tradition.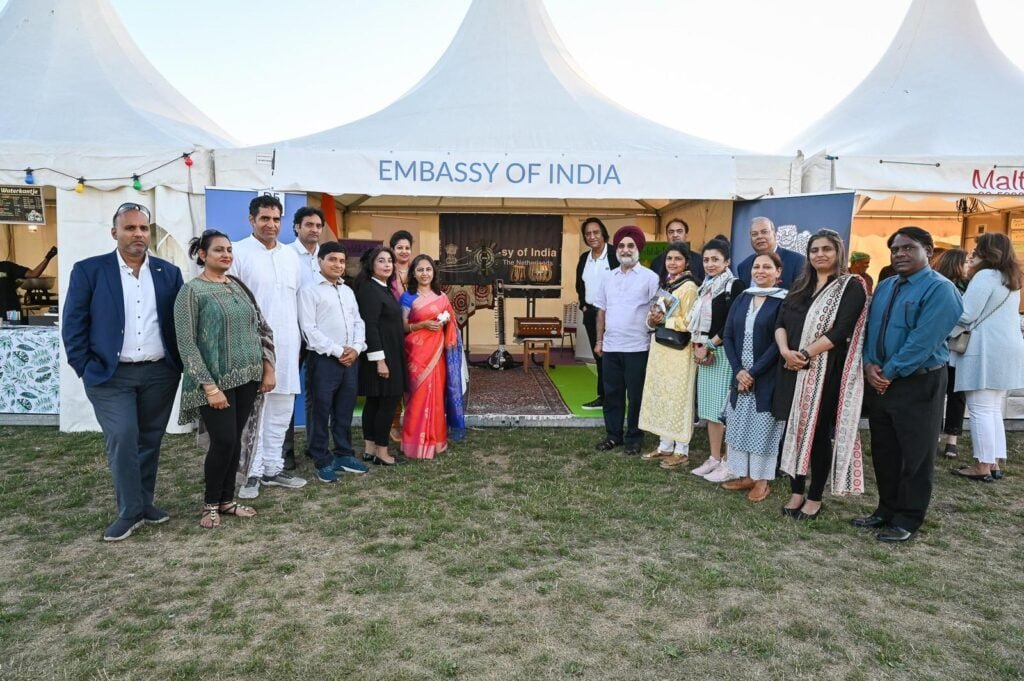 Embassy put up a stall with information on cultural activities, KIP, ICCR scholarships, OCI.
Ambassador of India H.E. Mrs Reenat Sandhu, extends her regards to the organizers and appreciated the artists for taking efforts for preserving their culture and traditions.
She added , it is an honour to be a part of such a multi cultural event that unites people.