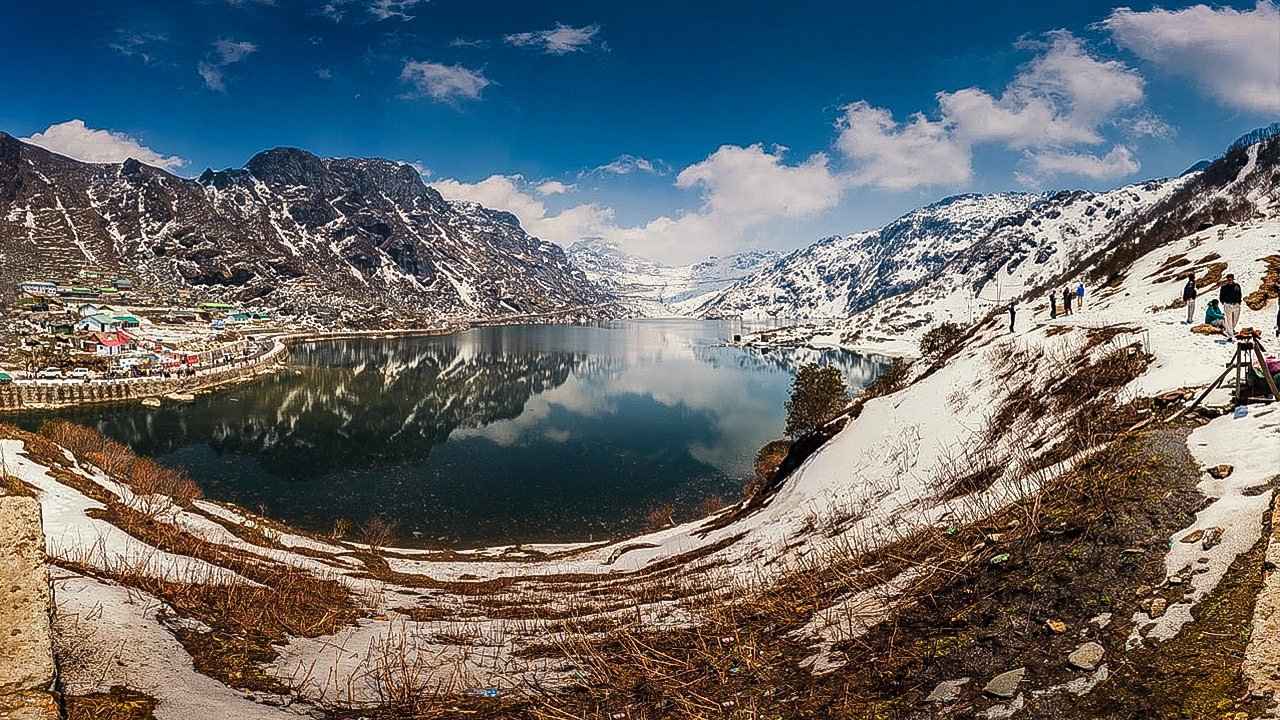 India is blessed with beautiful lakes spread all over the country from Kashmir to Kerala and from Rajasthan to Assam. These lakes are divided as man made as well as natural, lake which are yet again divided as freshwater lake and brackish water lakes.
Most of the lakes in India are fresh water lakes which include Dal Lake in Kashmir and Sasthamkotta Lake in Kerala. Let's read about 10 most beautiful lakes of India:
1. Dal Lake: Dal is a lake situated in Srinagar, India which is also called as the "Jewel in the crown of Kashmir" or "Srinagar's Jewel".
2. Wullar Lake: Wular Lake is the largest freshwater lake in India situated in the Kashmir Valley, 40 km northwest of Srinagar City in the Northwest of India. With a size of 189 sq. km, Wular Lake is one of the largest freshwater lakes in Asia.
3. Berinag Lake: Berinag lake is about the average height of 1,860 meters above the level of the sea. This lake is situated 460 km in the North-East of New Delhi as well as it is 443 km towards the South-East of Dehradun.
4. Nigeen Lake: This lake (alternatively spelled as Nageen Lake) is a mildly eutrophic lake located in Srinagar, Jammu and Kashmir, India. It is sometimes considered a part of the Dal lake and is connected to it via a narrow strait.
5. Sheshnag Lake: Located almost 17 kilometers from Pahalgam at an altitude of 3,590 meters approx, Sheshnag Lake has greenish waters which are home to a variety of fish including the brown trout, while mountains and snowcapped mountains encircle it from all sides.
Its water is considered to be of high quality, as it's low in algae production and its trekking route is extremely scenic.
6. Rajsamand Lake: Rajsamand Lake situated in Udaipur was built by Maharana Raj Singh in 1660 with River Gomti being the main supplier of water to Rajsamand Lake. Here, one can see the five toranas (weighing arches), where Maharana Raj Singh and his descendants organized the event of Tuladan (Kings used to weigh themselves in gold and then distributed it amongst the Brahmans).
7 Lake Pichola: Lake Pichola is an artificial freshwater lake in Udaipur which makes the central nerve of the city. Stretching for 4 kilometres in length and 3 kilometres in width, Lake Pichola has beautiful islands, ghats, palaces, temples and palatial mansions.
8. Sambhar Lake: Sambhar Lake is India's largest saline lake which is the source of most of Rajasthan's salt production. It produces 196,000 tonnes of clean salt each year, which is around 9% of India's salt production. Sambhar literally means salt, and the various administrators of the area have extracted salt from here for over a thousand years.
9. Jaisamand Lake: Jaisamand Lake is famous for being the second largest artificial lake in Asia. Located at a distance of 48 kilometres from the city of Udaipur, it is also known as Dhebar. In 1685, Maharana Jai Singh built this lake during the construction of a dam on the Gomti River. The massive dam was constructed on this lake also houses a centrally located Shiva temple. The summer palace of the queen of Udaipur forms a perfect backdrop to the Lake.
10. Naini Lake: Nestled amid the beautiful Kumaon town of Nainital, the Naini lake is the crescent-shaped freshwater lake which is surrounded by snowy peaks at the north, Tiffin point at the south-west and Naini peak (after which the town and the lake are named) at the North-west.
…