Rajasthan, being the historical home to the royals, is one of the best wedding destinations in India. From heritage palaces to luxurious hotels , Rajasthan has a lot to offer to not just leisure tourists but also to modern couples. It's majestic fort which speaks it's glorious past, architectural beauty, lush green gardens and the traditional vibes makes eyes sparkle and heart skip the beats. 
Here is the list of top wedding destinations in Rajasthan which will make your BIG DAY unforgettable and even more special.
1. Udaipur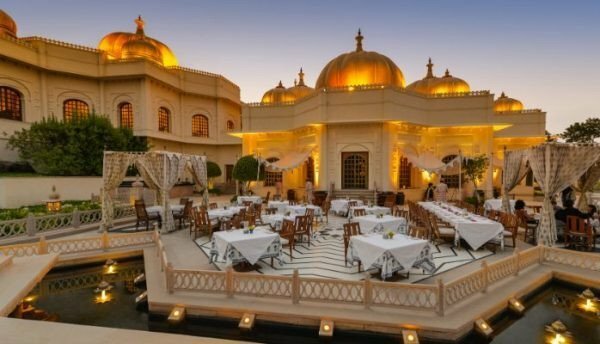 Imagine tying your knots in this beautiful city. Doesn't it seem like a dream wedding?
The lake city of India, Udaipur, is known to be perfect for weddings. The majestic forts and palaces, scenic lakes, breathtaking environment make it one of the best destinations for weddings. Udaipur's hotels and palaces depict the rich culture of Rajasthan and make weddings aesthetically-pleasing and memorab
le.
3 top beautiful venues in Udaipur
1. Oberoi Udaivilas
2. The Leela palace
3. Taj Lake
Palace Best time to host a wedding in Udaipur
 September to February as the winters are usually pleasant. 
2. Jaipur 
The capital of Rajasthan, Jaipur, is another mesmerizing destination. An image of royal wedding hits the mind when we think of Jaipur as a wedding destination. This architecturally beautiful city has been a favorite among celebrities as well. And there is no reason why Jaipur can't be chosen for a wedding. After all, the city carries hundreds of options that make each wedding unforgettable and, of course, in a pleasant way.
3 top beautiful venues in Jaipur
1. Chomu Palace
2. Jai Mahal 
3. Le Meridien
 Best time to host a wedding in Jaipur
 November to February
3. Jodhpur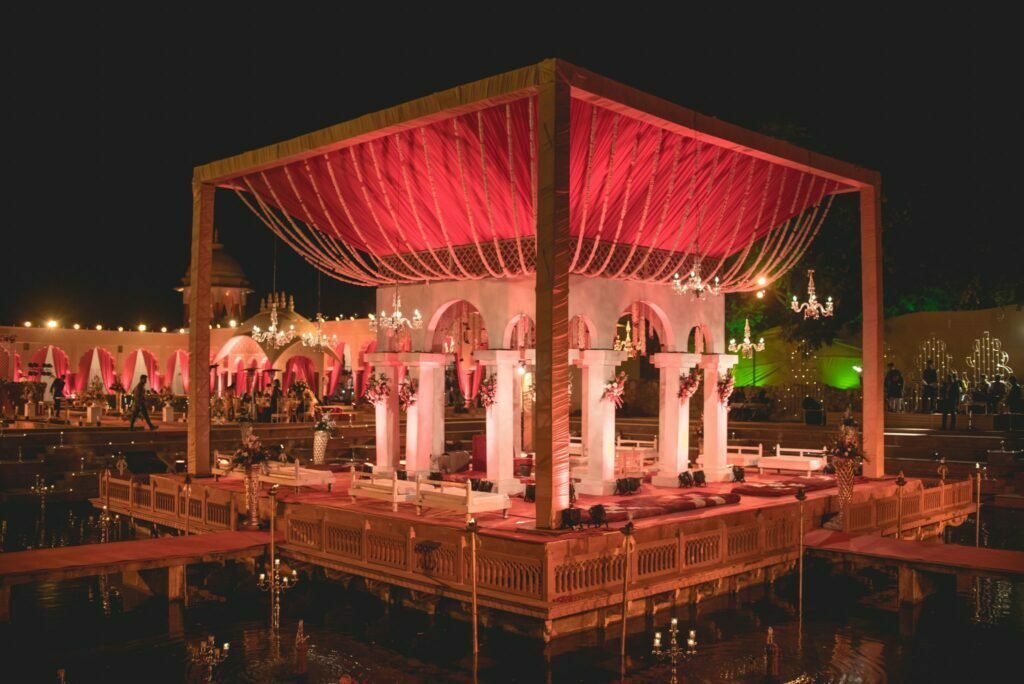 A royal city that owns the best wedding venues, palaces, Havelis, hotels that show Rajasthani culture and heritage, shiny colors, and decorations which can make your special day memorable. 
Being situated on the edge of the Thar desert and known as the gateway to thar, undoubtedly it is the gateway to your destination wedding.
3 top beautiful venues in Jodhpur
1. The Umaid Bhawan Palace
2. Indiana Palace
3. ITC Welcome hotel Jodhpur
Best time to host a wedding in Jodhpur
November to March