Leela Palace in Jaipur is a picturesque property which will leave you in awe of its beauty. 
Nestled amid the vast spread Aravalli belt surrounding Jaipur, it offers a variety of experiences, offering amazing views being located in the outskirts of Jaipur (kukas). 
Sukhmahal in Leela Palace is an all-day dining restaurant serving international and local cuisine with an interactive live kitchen concept to suit every palate. Going with its name, it honestly provides you "SUKH" of life.
The property is well taken care of and exceeds all expectations owing to its phenomenal USPs. The staff here provides bespoke attention to all guests which portrays their remarkable service culture.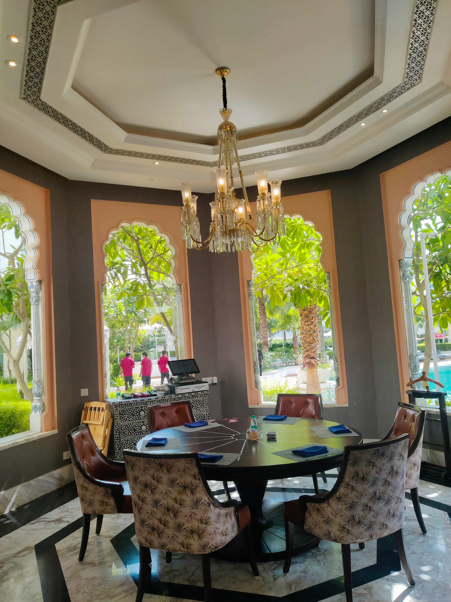 In short the place is gratifying and food is also delectable. You got to spend a little too much but it would be worth it. So walk into this place ASAP in order to receive an extraordinary experience.