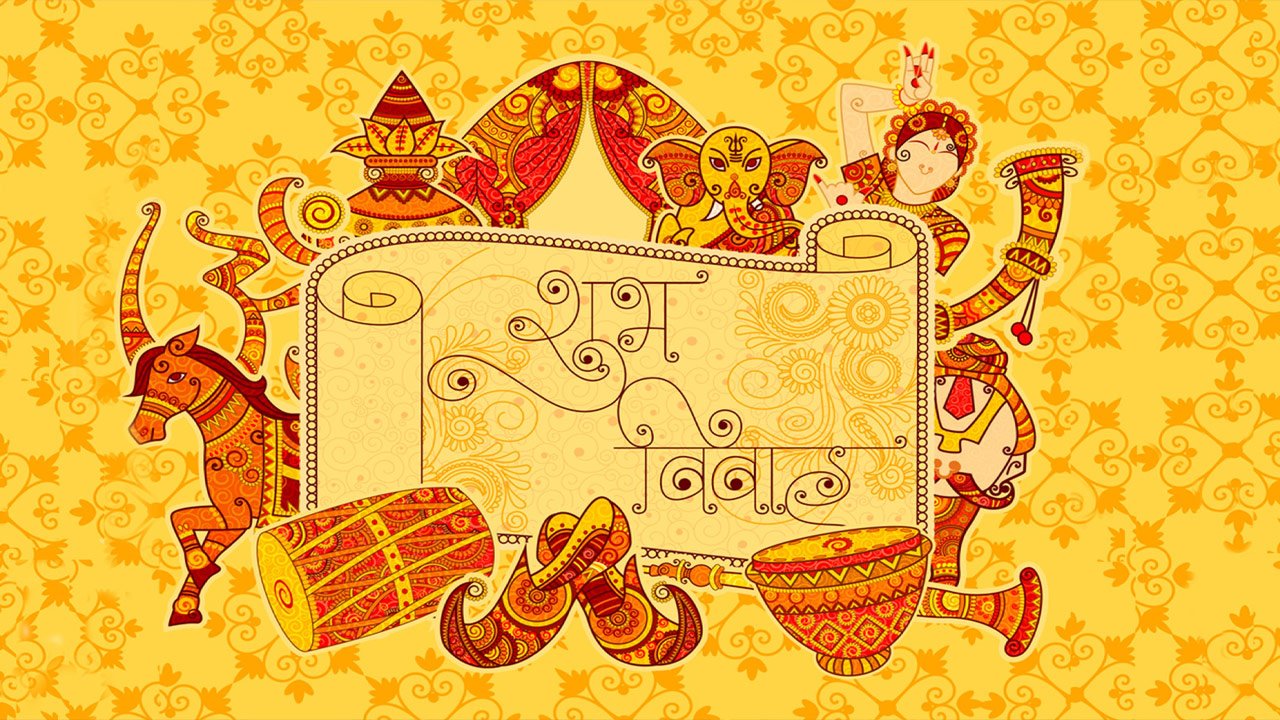 COVID times are posing challenges for the brides and grooms. Here is a story of a family who waited for over a year for pandemic to go, travelled between US and Jaipur to solemnise the much-waited wedding and finally were successful after the couple tied the knot…!
Manoj Sharma and Shashi Sharma, parents, have been living in the United States for decades. Nandita, the lone daughter, was born there. So was her lone brother, Bhanu. Both working well, she in California and he in Arizona.
They decided to celebrate her wedding in Jaipur, home city. Undertook a survey where what to perform. A luxury hotel on Delhi Road was booked and advance given for the date fixed for the celebration. They went back.
Came the pandemic. The date was not to be honored so hotel booking had to be cancelled. But the hotel refused to refund couple of millions they had deposited! A traditional wedding in India was under clouds, financial too. They were forced to hold the event in California. However, a crowd of Indian tradition was not permitted there too. The ceremony hanged in indecision for more than a year.
Manoj excelled with Johnson & Johnson. He was leader of its team that evolved one-touch diabetes instrument, in use all over and rendering good service. Shashi worked along with.
Their moorings for India are strong. So despite the prevailing conditions, they visited India and did shopping (April 21) in Jaipur for possible event to be staged in USA. So the auspicious ceremony was performed on 22 April 2021.
It had to be a small gathering as per prevailing conditions. Yet the bride (Nandita) and her Brazilian husband (Adriano) attired in their choicest best. The parents worked hard to assemble traditional wears in Jaipur and got checked designs, colours etc through cellphone to facilitate the daughter.
Both were full of smiles as they got wed-locked at a San Francesco club in forenoon. Memorable photo shoots followed. More courtesies continued later at a dinner in evening. Having waited for long, all due to the current virus, they feel having reached now on top of the world.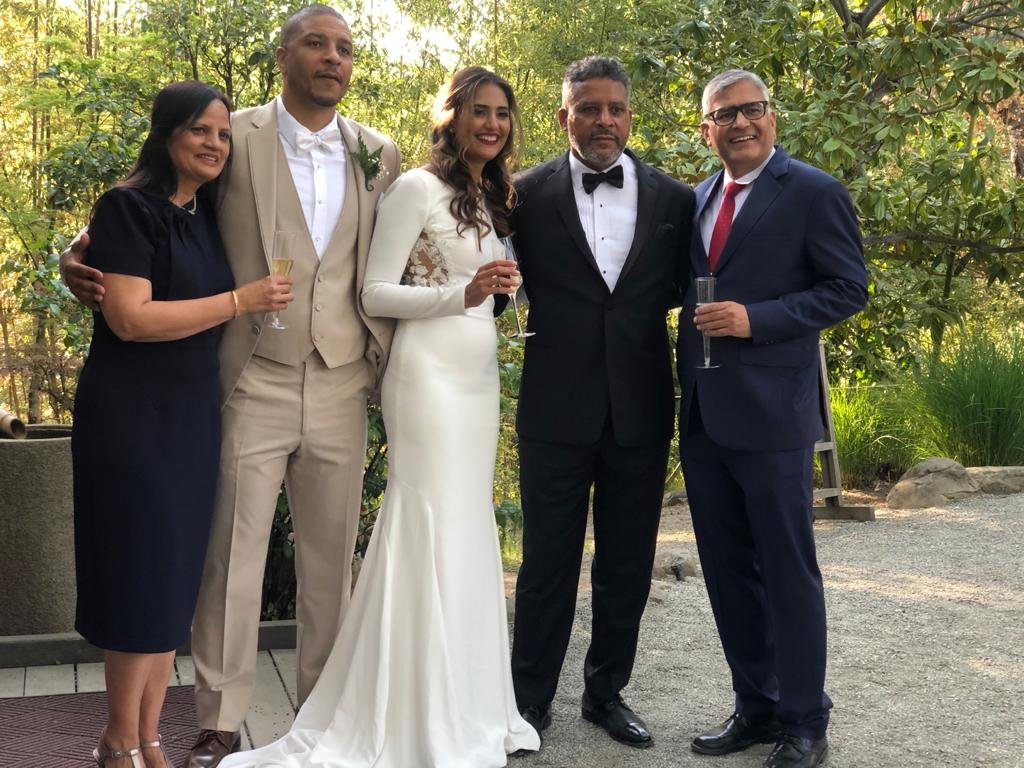 He is in mood to further study and secured admission at Yale University. She would move to that place to work and stay with him. How did they meet at first and continued dating couple of years? To solve the mystery, our correspondent would need to speak to each one of them as visiting Yale for an interview this difficult period is ruled out. The photo received from them is being reproduced here: couple with parents. Bon marriage.