Birla Temple Nagda is devoted to lord Vishnu , situated in industrial Town Nagda Junction in Ujjain District.  It pertains to Hindu temples which is built by Ghanshyam Das Birla Jii. Aakanksha Umath further explores the history and architecture of the famous Birla Mandir…
About Nagda:
NAGDA Junction is an major Industrial town located in heart of India. This town is famous because of Grasim Industry. It has a manufacturing unit of Viscose Fiber, caustic soda, a thermal power plant and chemical plant.
Nagda has Grasim's largest manufacturing unit, Nagda is also the world's largest producer of spun-dyed specialty fiber. Other than Grasim industry it is famous for it's calm and beautiful environment.
It is said that profusion of white marble and sandstone was brought from Rajasthan for building this temple. 
Birla mandir of Nagda is one of the top tourist places to visit in Madhya Pradesh. There are various Birla Mandir which have been built all over the country and constructed by Birla Family they are leading industrialist in the nation.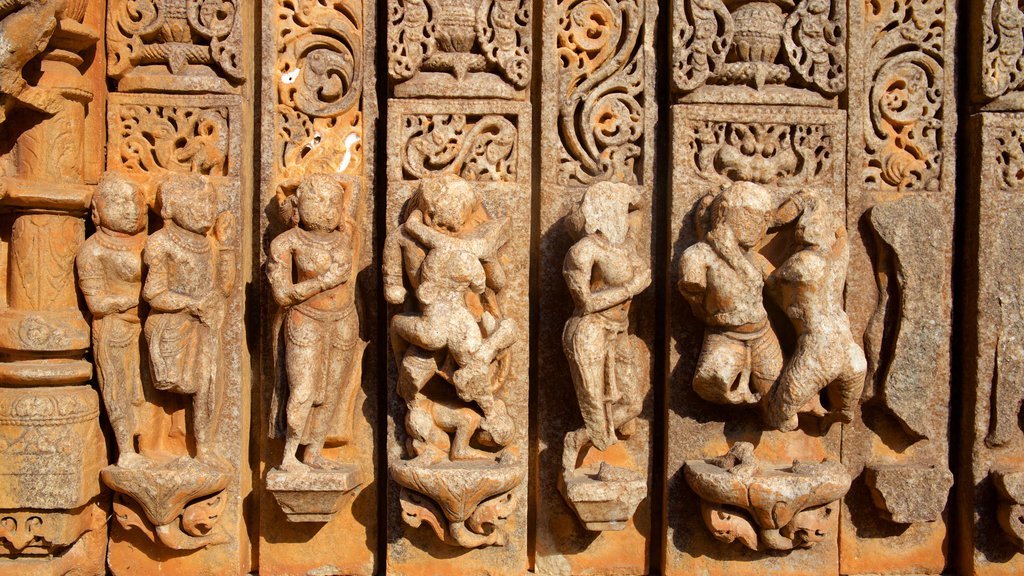 Architecture of Birla Mandir Nagda:
This sanctuary is similar to other Birla Temple in India, pulls in with astonishing engineering with mind boggling plans.
The architectural style of Birla Mandir Nagda is a blend of Eastern and Northern styles of temple architecture. The top of the temple exhibits some features of east Indian temples.
It took almost years of dedication and hard work of artisans and engineers to complete the construction of this temple.
A lot of efforts has been made during the construction of this temple. It is Vishnu temple that has a beautifully carved image of Gods and goddess on the columns, walls, roof, and beams.
There are so many deities carved lively in white marble which enhance the beauty of this temple. This temple is gloriously worked in white marble and sandstone and with beautiful sculptures.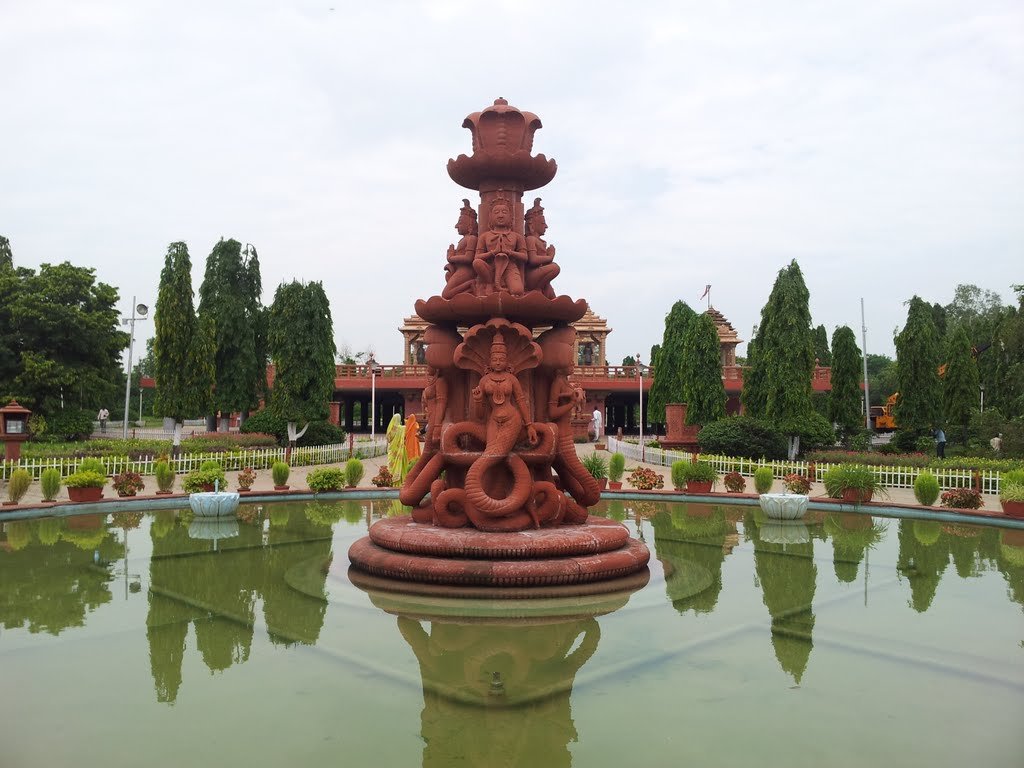 Beauty of Birla Mandir Nagda:
Along with great infrastructure of temple and beautiful deities this place also has the great lawns and flower beds for the best weekend picnic place.
Temple is surrounded with peaceful gardens. The huge spread of greenery is pleasant to eyes which accentuate the vibe of the place. The in and around atmosphere of this temple is amazing. In a true manner this temple is a serene with a picturesque garden.

The vast expanse of the garden is awe-inspiring as you enter the temple. Other than eye pleasing gardens there is a beautiful fountain which enhance the beauty of this sanctuary. Under this fountain there is a deity of Shree Sheshayi Narayan made up of sandstone.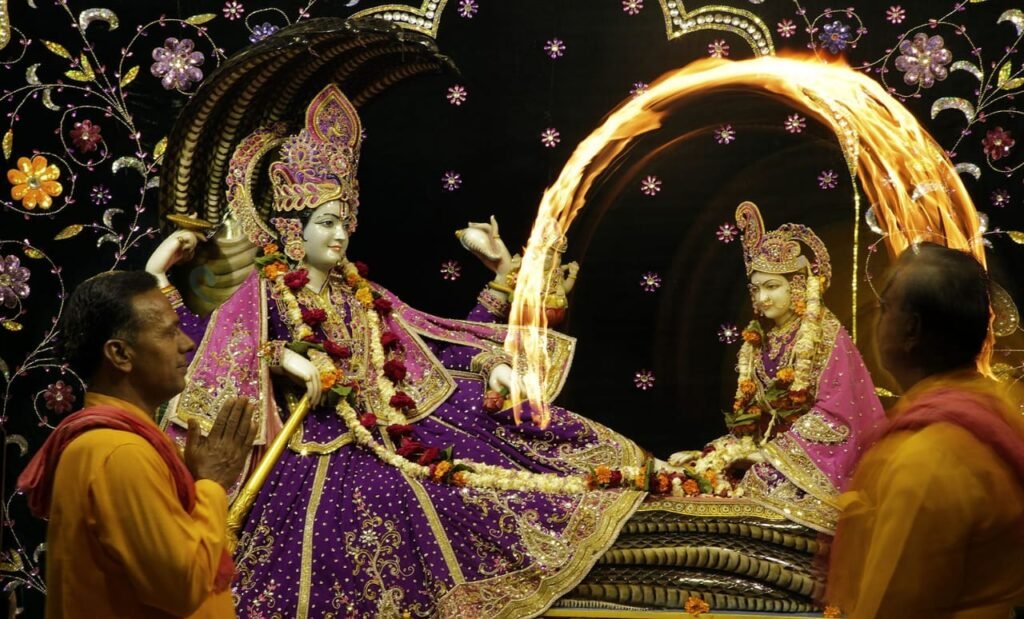 In mornings, the fresh breeze, tranquil environment and chirping of birds greet you as you seek the blessing of the Gods. While at night it is illuminated, creating a site that is worth appreciating.
This temple is heart of Nagda. Places to visit near Birla Temple Nagda
Nagda is a small town in City of Temple Ujjain hence there are lot of places near nagda you can visit other than Birla Mandir like Birla House Nagda, Mahakaleshwar Mandir Ujjain, Harsidhi Mandir Ujjain , Bharthari Gufa they are located quite nearby on distance of almost 40 to 50 km.