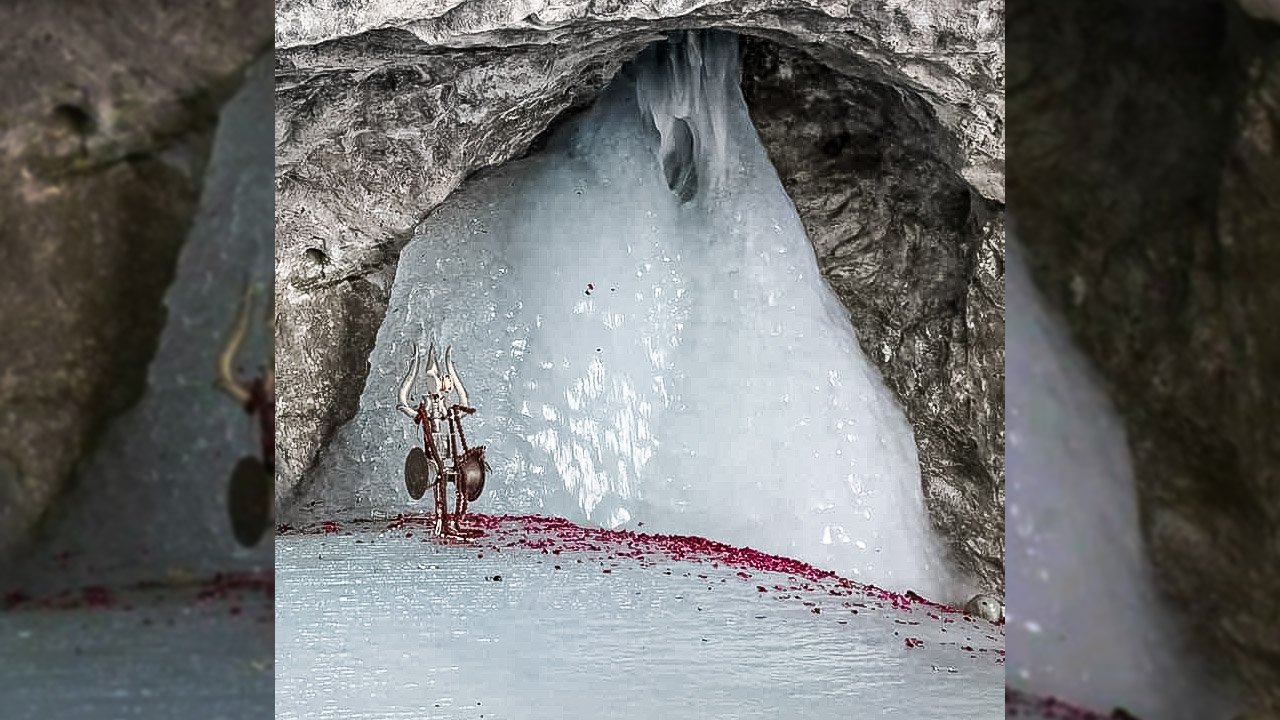 Image: Baba Amarnath First Darshan 2021
Amarnath Yatra online registration date has started on April 15, 2021 and is being done through the official website Shri Amarnathji Shrine Board.
The online registration of Amarnath Yatra is an easy process and needs the following things for a successful registration:
Your documents such as Compulsory Health Certificate and photographs scanned.
Filling the registration form and uploading the documents required.
Verifying the mobile number using OTP received.
Soon you will receive a confirmation message will be sent on mobile.
Pay application fees online.
Registration complete, Download the Yatra Permit.
Important Information for Amarnath Yatra Registration
The registration fees of Yatra Permit is INR 100.
Yatris who wishes to travel by Helicopter will not be required to separately register for the Yatra.
The pilgrims travelling by Helicopter will be required to submit the prescribed Compulsory Health Certificate (CHC) at the time of boarding the Helicopter.
The pilgrims would be allowed to embark on her/ his Yatra only on the day and from the route for which she/ he has been registered.