A mini forest kind area next to an office cabin? Doesn't this surprise you? Yes, you might be shocked and surprised to hear it but it is a fact that Apurv Kumar, MD, Clarks Group of Hotel, shares a beautiful mini forest kind area next to his office cabin.
Kumar in fact is a name known in the hospitality and tourism segments. The man has been leading from the front to boost tourism trade in India.
In Rajasthan, Kumar has been quite influential in helping tourism get an industry status.
He is known for his exemplary work and hence is making media headlines for different projects being taken by him. However not many amongst us are aware of the fact that Kumar is a man with golden heart who believes in sustainability and is confident that rural tourism is all set to see a revolution in Rajasthan, courtesy the novel initiatives been taken by the government in the desert state.
In fact, he has a kind of mini forest area right next to his cabin where the lush greenery gives a rejuvenated feel to any guest.
Looking at the geese diving, swimming, honking, playing in and around water makes you forget the fact that you are in for an official meeting. The green surroundings take you in different zone giving a refreshing feel.
In fact, no one can ever expect to get such a lush green space surrounding the work station of any MD of a five star hotel however here comes the difference…
We ensure you too experience the feel outside the workstation and hence are sharing these pics here…feel the bliss around the office space and yes, try to have similar office where green can become the order of the day…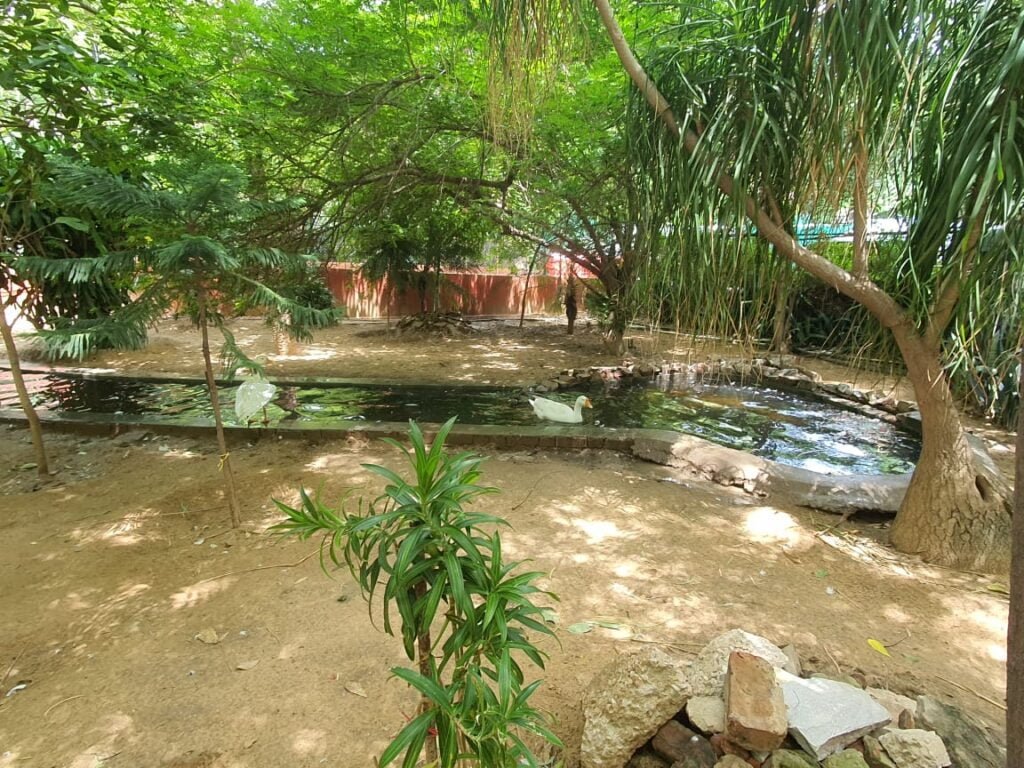 By now, we are confident that you too shall want to have similar green surroundings buzzing with animal lives, next to your office space…