Surprised? But then it's a fact and the story of this woman is quite inspiring as she did not crib cursing her stars, however, followed her heart and soul to accomplish her goal. This girl became a victim of child marriage when she was married to a police constable at the tender age of 14.
IPS N. Ambika Biography
At 18, she became the mother of two daughters, Aigan and Niharika. While she was raising her two girls, Ambika always had the passion of spreading her wings. One fine day, when she went to attend a society programme with her husband, she saw him saluting the officers.
Out of inquisitiveness, she asked her husband, "Why are you saluting them?"
"They are our seniors who became IG and DIG after clearing UPSC exams," said the husband.
I also want to become the same and appear for UPSC, said Ambika with her eyes shining like a twinkling star.

Her husband read the aspersions of his wife and told her that she will have to clear her class X, XII and Graduation before cracking UPSC.

But Ambika looked undeterred and was ready to take all tests to become what she wanted.

She said that she shall appear for all such tests.
Soon, Ambika cleared all her exams through distance learning. Then her husband sent her to Chennai to prepare for UPSC as the city accommodated the quality coaching centres which were near from her place to prepare for competitive exams.
While she was leaving for Chennai, her husband made her feel comfortable and convinced her that she should fully concentrate on her studies and he will take care of kids.
Ambika appeared for her UPSC however could not clear it for the first time. Being a strong woman, she was not disturbed by her failure and she appeared for the UPSC for second time, but, again, could not clear it. She appeared for third time and again was a failure.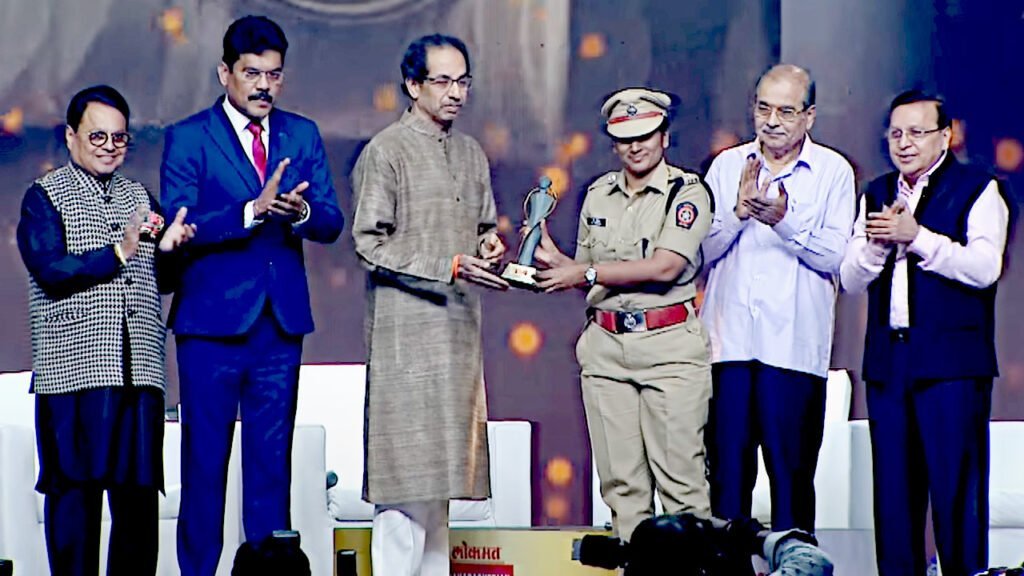 Now her husband asked her to come back, however, she requested him to give her one more chance.
Her hard work brought in results this time as she cleared her UPSC to become an IPS officer.
Her complete name is N Ambika and she is presently serving as DCP, North Mumbai.
Today, IPS Officer Ambika is a role model for many women who want to turn their dreams into reality.
In fact, we all have such IPS Officer Ambikas hidden inside us but we need to realise the our hidden aspersions and dreams.
Hope, the husbands, like Ambika's, read the sentiments of their wives and help them touch newer horizons.
During her training at the IPS Academy, Ambika was a batchmate of Pankaj Choudhary, another IPS, who used to describe her as an attentive and brave officer.