Sujit Swami from Kota is a courageous and dedicative young social worker whose perseverance helped around 3 lakh IRCTC users to get their refund.
Sujit is a 30-year-old Kota-based engineer who is helping, guiding & making people aware through his blogs, RTI pleas and social media posts. For his excellent work he has been awarded with Bhartiya Manwadhikar Samman in 2017 by a recognized international NGO.
Sujit completed his graduation in Engineering and pursued his post-graduation in tech, post-graduation diploma in human rights, new media and guidance & counselling. He is currently pursuing a Masters in LLB and Psychology.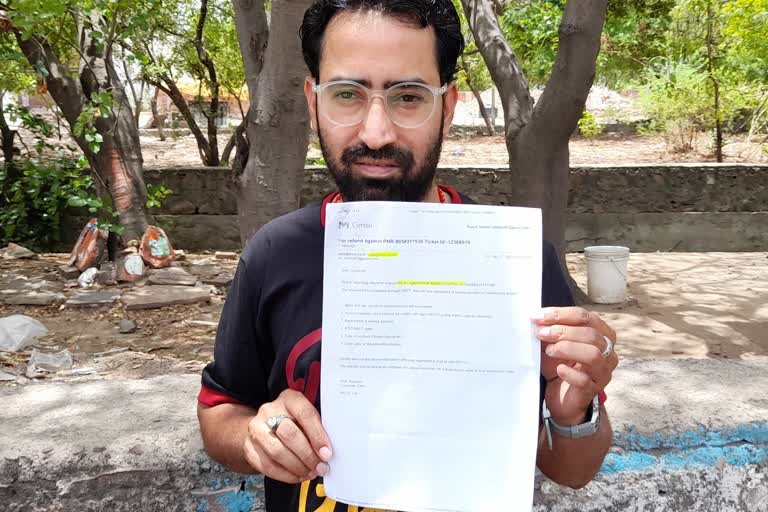 Sujit raised an issue with the Indian Railway, and claimed that he had booked a train ticket from Kota to New Delhi in the Golden Temple Mail in May 2017.
Here's the twist: Sujeet cancelled his ticket because of some reasons. He paid Rs 765 and received a refund of only Rs 665 after cancellation. In the name of cancelation fee, Rs 65 was deducted but Rs 35 were charged for unknown reasons.
Sujeet then inquired and raised a complaint about Rs 35. The IRCTC officer said that GST had been imposed, but the fact is that GST went into effect on July 1st, 2017 and Sujit booked his ticket in the month of May.
He then brought this issue to the attention of RTI.
Sujeet continued his fight for 5 years against the Indian Railway and his questions were finally answered in June 2022 as he received a refund of Rs 33 rupees instead of 35 in his bank account on May 1, 2019. The Railway Board has even approved that Rs.35 will be credited to all 2.8 lakh users who were overcharged.
According to some reports, he also highlighted some major issues when he was giving services in Himachal Pradesh but he was terminated from his job.