MOSHI MOSHI TO EVERYONE OUT THERE!! This looks like a message being given by this Japanese restaurant in Jaipur which is putting all five colors together in a plate representing the five taste- sweet, salty, savory, bitter, and sour. Lovely Prabhani reports…
We always crave other cuisines, and we hope that we could experience them once. And after watching a lot of k-dramas, and others on Netflix, we tend to get excited about the food they eat. One of the food we crave is Japanese food.
Jaipur always brings new things to it, here we have a Japanese restaurant which is beautifully designed, and is very popular amongst youngsters. It has a rooftop view that makes it more adorable. It also has an indoor sitting with a pleasant vibe. They have this Japanese food menu, with a lot of delicacies but this place has a limited target audience, because no one else would eat/ try this kind of cuisine. 
Because, the café directly mentions that they've a particular cuisine, and not everybody loves/likes Japanese food.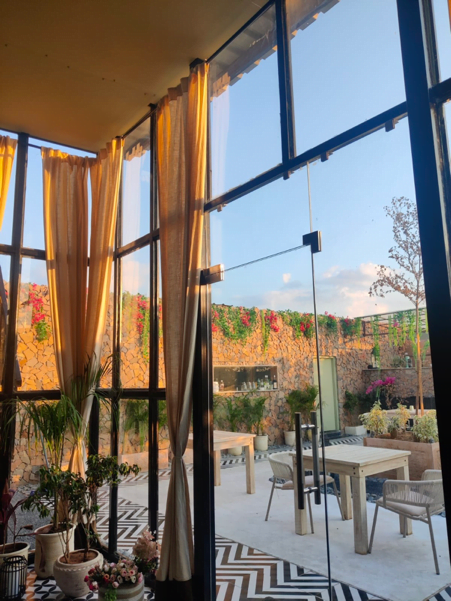 But this place has got a vibe, whether for a date place or for a friends day out. One could go for the vibe, and enjoy the scenario in the evening.
The place opens up at 6:00 pm in the evening, which is the perfect time to have a wonderful experience. And the staff there, would suggest you the best of their dishes, if you're having Japanese for the first time. And they claim to serve the best authentic Japanese cuisine in the town. Once for all it'll be a new experience for each one of us.
There's one more thing about it their art of arranging the food on plate is also very different.
It keeps the balance by putting all five colors together representing the five taste- sweet, salty, savory, bitter, and sour. It looks very appealing and colorful.