Rajasthani Leather embroidery, made on leather products, can be found of appealing colourful Mojdis and bags which make a style statement for fashionistas.
These leather products are obtained from camel as it is one animal mostly found in Rajasthan and hence its leather is used for making these products.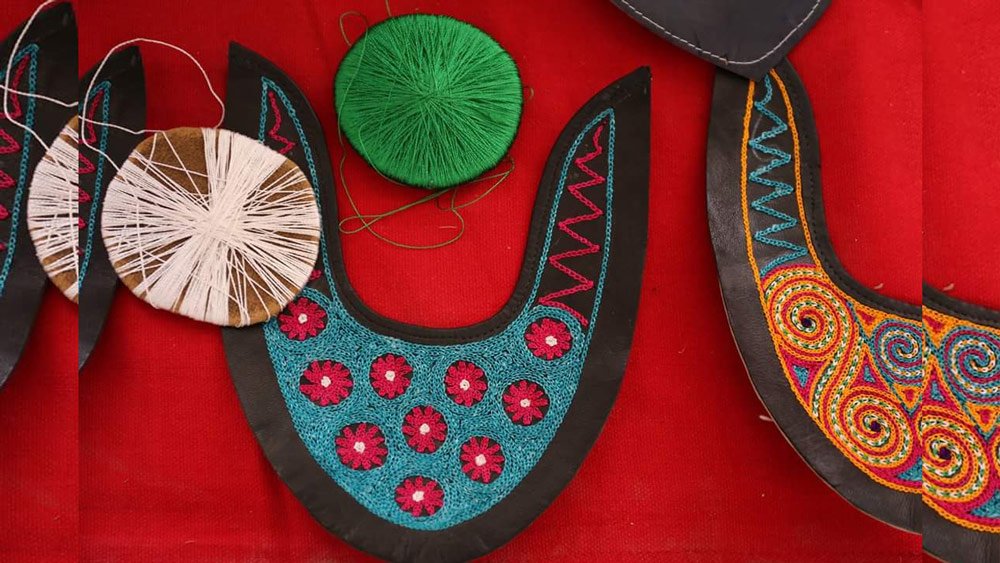 "Mojdis", a type of colourful shoes made from leather, have beautiful embroidery done over them. Also, embroidered leather bags are pretty and can be found in abundance in local markets.
Other leather products with rich embroidery on them are bracelets, hats, jewellery boxes, belts, wallets etc.
These products gel with western wears too and can also be excellent souvenir gifts to take home.
Especially skilled craftsmen are required for these embroideries.
Earlier, most of the embroidery was handcrafted, but these days, machine embroidered products are used at a larger scale to increase the availability of embroidered products in the market.