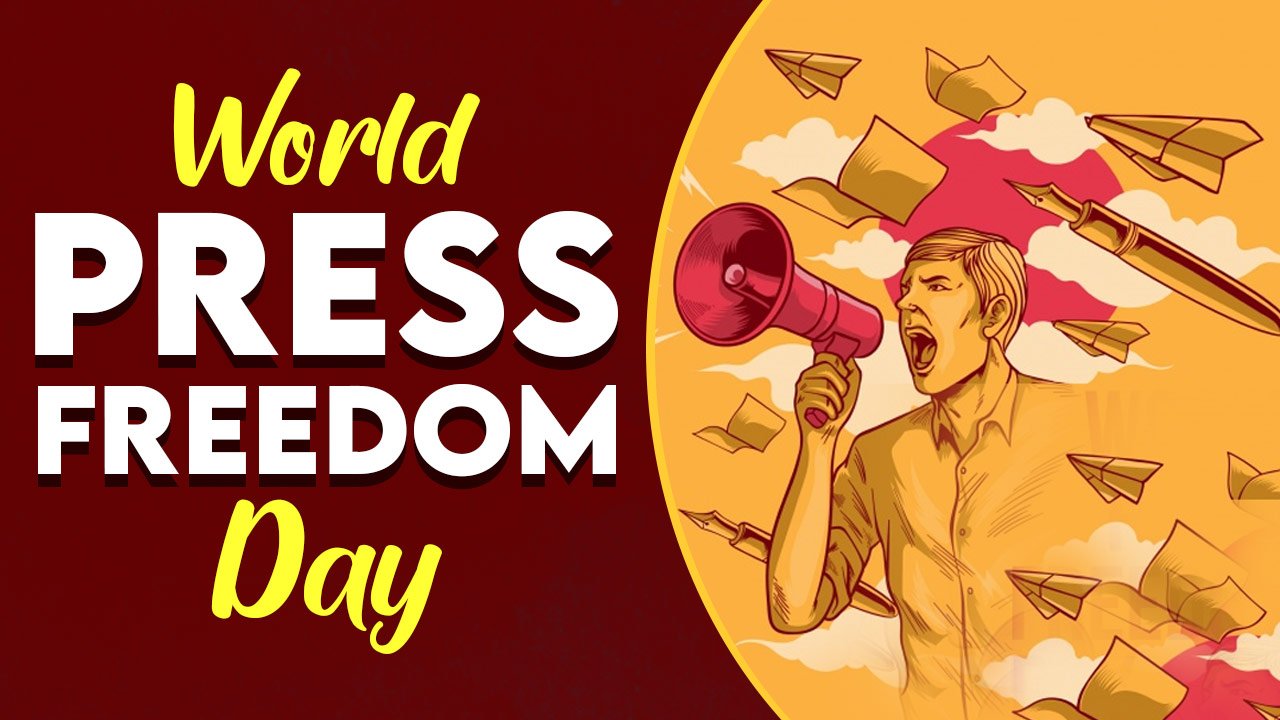 World Press Freedom Day' is celebrated each year on May 3. It is one amongst the calendar events outlined, organised and promoted by the United Nations
Press Freedom Day History
World Press Freedom Day was announced by the UN General Assembly in December 1993, soon after the recommendation made by the UNESCO's General Conference. Since then, 3 May, the anniversary of the Declaration of Windhoek, is being celebrated as the World Press Freedom Day.
Press Freedom Day 2021 Theme
This year's World Press Freedom Day theme is "Information as a Public Good" which serves as a call to affirm the importance of cherishing information as a public good.
This theme is quite significant as Covid-19 still grips the world and fake news and disinformation continue damaging health, human rights and democracy.

Quotes for World Press Freedom Day
"The freedom of the human mind is recognized in the right to free speech and free press." – Calvin Coolidge

"Freedom of the Press, if it means anything at all, means the freedom to criticize and oppose." – George Orwell

"No prison is big enough to contain free speech." – Mazen Darwish

"History has given me the choice of a pen". – Gao Yu. Wish you a Happy World Press Freedom Day 2020

"Were it left to me to decide whether we should have a government without newspapers, or newspapers without a government, I should not hesitate a moment to prefer the latter." – Thomas Jefferson.

"We have to uphold a free press and freedom of speech- because, in the end, lies and misinformation are no match for the truth." – Barack Obama

"Freedom of the press is the mortar that binds together the bricks of democracy- and it is also the open window embedded in those bricks." – Shashi Tharoor

"What matters is the information, not what you think about it." – Anna Politkovskaya