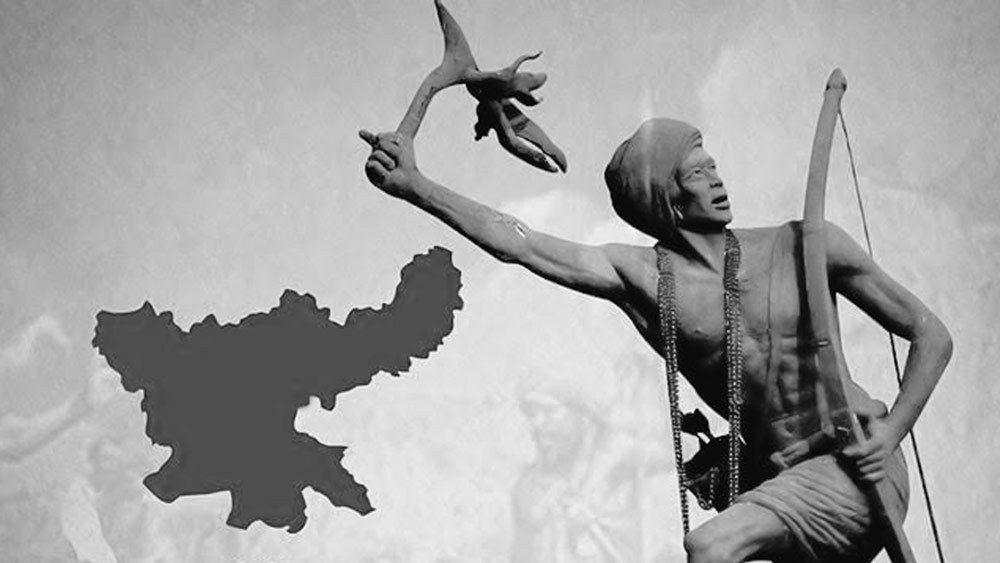 Birsa Munda was a folk hero and a tribal freedom fighter hailing from the Munda tribe who was hanged to death by Britishers in the year 1900 when he was just 25.
He mobilised the tribal community against the British in the Bihar and Jharkhand belt.
He fought the British for his holy land, for his society and his people, for his culture and to protect his self-respect and the pride of the tribal community.
The tribal struggle saga started from the eighteenth century which came out in the form of Pahariya rebellion of 1766 and the Ghadar of 1857.
From 1895 to 1900, Birsa Munda's great revolt went on 'Ulgulan' as tribals were evicted from the water, forest-land and their natural resources and they continued to raise their voice against it.
Seeing this, Birsa Munda took up arms and bravely led this fight due to which the British trembled in the name of Munda.
The British government declared a reward on them. Some insiders got him caught while he was sleeping in the night in the greed of reward.
Later the British hanged him and thus Bhagwan Birsa Munda became immortal forever.