Pushkar, the temple city, is well known for its pilgrimage sites and its annual fare. But let me share you my experience of what's not in your itinerary!
While exploring and making my way through narrow streets of Pushkar, I found a beautiful place called La Pizzeria which is a great stop to treat your starving stomach, and for capturing some aesthetics.
The location is very close to the main attractions of the city, i.e. Pushkar Lake and Brahma Temple so you don't have to change your itinerary as well for visiting this place. 
The place has heavily planted courtyard dining room covered with beautiful jharokha structures and also has a pleasing indoor dining.
It is a home turn restaurant located in mid residential area but yet is too famous for its authentic Italian food serving best thin crust wood fire pizzas and tempting pastas, with their mouthwatering homemade sauce. It also serves delectable Israeli cuisine.
My personal recommendations for the food is definitely you should try a pizza:-
Indiana pizza
Margarita pizza
Special la farm pizza
You can customize your pizza as well!
In beverages, you can try their most famous, lemon nada, which is so refreshing.
In deserts you can try most recommended bonaffe pie.
 The food is quite toothsome that you'll end up over eating.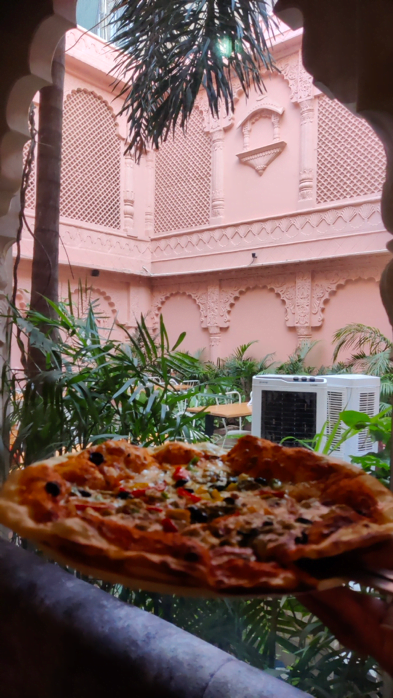 The quantity of the food is so wholesome and the pricing is worth the quality that is served. But you'll find this place a little expensive than the rest of the food places in Pushkar, but it's worth paying. You can ask the person who's taking your order if you are in dilemma for what to order. The staff is courteous and greets well, a great place to experience hospitality.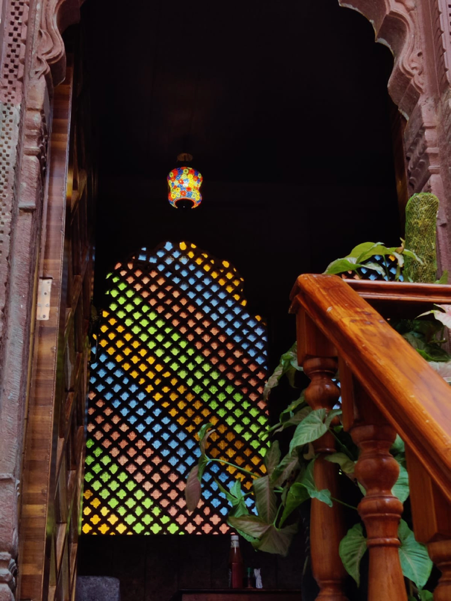 It opens up at 11am, and if you're planning to go on weekends make sure you make your reservations as it's overcrowded on these days. Also do not take your vehicles here, as there is no parking space, reach this place out by walking through the pushkar lanes and by exploring pushkar markets.