Wanna learn the tips which can train your subconscious mind for attaining success?
Try implementing the following mantras as given by Meeta Mathur who is an entrepreneur- exporter since last 13 years.
Besides assisting her buyers to procure seamlessly best products from India and South Asia, she is also a highly motivated corporate trainer, leveraging educational theories and methodologies to design, develop and deliver successful training programmes and activities.
According to her, a successful person is someone who does something right in each transaction.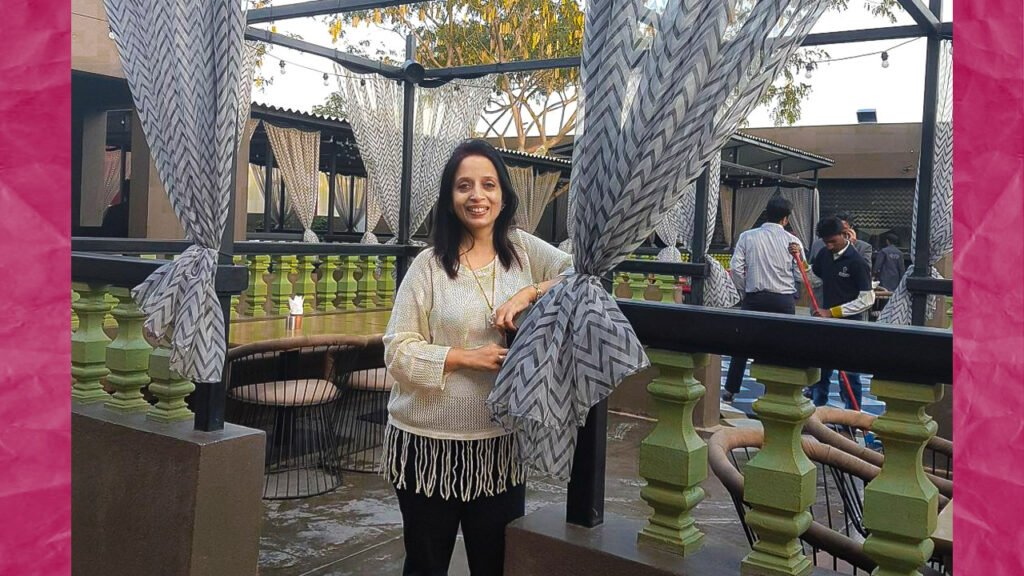 Meeta says, "One of the biggest habits of successful men and women is always stretching themselves or pushing themselves out of their comfort zones. They are very aware how quickly the comfort zone, in any area, becomes a rut. They know that complacency is the great enemy of creativity and future possibilities."
She believes that training your subconscious mind is important for success as "Your subconscious  mind  can influence you or affect your behaviour even though you are not aware of it. All your habits of thinking and acting are stored in your subconscious mind. It has memorized all your comfort zones and it works to keep you in them.
Your subconscious mind causes you to feel emotionally and physically uncomfortable whenever you attempt to do anything new or different."
So if you are thinking how can you train your sub-conscious mind, here comes her answers…
1. Be willing to see the change
The first step in creating massive change in your life is not actually believing that it's possible but to be willing to see if it is possible

2. Give yourself permission to be successful.
Instead of regurgitating the same old narrative of believing you'll be happy once you lose 10 kgs, start repeating that "I allow my life to be good."
3. Don't allow other people's fears to cast shadows of doubt.
The way people respond to news of your success will tell you how they are really doing in their lives. So don't allow their fears to cash shadows of doubt on you.
4. Surround yourself with positive reinforcement.
Change your morning alarm on your phone to read the message: "CONGRATULATIONS!!!" Make sure that the items that you see and touch most often bring you positivity and hopefulness. Keep an inspirational note on a post-it next to your computer.
5. Speak your success as a present fact, not a future plan.
Instead of saying: "I hope to do that one day," say, "I am strategizing how to do that now." Instead of thinking: "I will be happy when I am in a different place in my life," think, "I am completely capable of being happy right here and right now, nothing is holding me back."
6. Create a vision space.
Being able to imagine what it is you want out of your life is absolutely essential for creating it, because if you don't know where you're going, you won't know which way to turn first.
Once you have a crystal clear image in your mind for what it is you want and how it is you want to live, you are then capable of beginning to enact and create it. If you are still hazy or torn between what you want, you will be rendered incapable of taking real, meaningful action toward anything.
7. Identify your resistance.
When your subconscious minds hold you back from pursuing something that you love, it is because you are holding a conflicting belief about it.
To identify your resistance, question yourself. Ask yourself why you feel better when you procrastinate, or why getting what you really want could actually put you in a place that makes you feel more vulnerable than ever. Find a way to meet those needs before you proceed.
8. Have a master plan for your life.
Set goals in every sphere of your life – Academic, professional, physical, relationships ………
Identify your core values and motivations. Ask yourself what is the ultimate goal of what you want to accomplish while you are alive; imagine the kind of legacy you want to leave. Once you have your Big Picture values identified, you can make decisions for the long-term that align with your true self.
9. Start asking for what you want, even if you know you'll be denied.
If someone asks you to do a consulting project, ask for the amount of money you truly want to earn for it. If your goal is to get a promotion in your organization, sit down with your higher up and make your intentions known. Reach out to brands you want to work with. Start asking for what you want, even if you have no reason to believe that anyone will actually give you any of those things. Eventually, they will.


10. Release your attachment to the "how."
Be open to potential and possibility, even if it's something you never imagined before.
11. Surround yourself with allies.
Start spending time with people who are ambitious, supportive and creative.
If you're hanging out every weekend with people who are likewise as unhappy with their lives, you aren't going to receive an abundance of support if you try to break free and do your own thing.
12. Fill your "dead air" time with affirmation and motivation.
When you're on your commute each morning, listen to a motivational speech or podcast. While you're doing the dishes or driving, tune into a talk show that relates to the type of business you're trying to do. Infuse your life with as much affirmation and motivation as possible. You may need to hear the lessons more than once, but they will seep into your brain over time, and eventually, you will find yourself acting on wisdom received from those who are where you want to be.